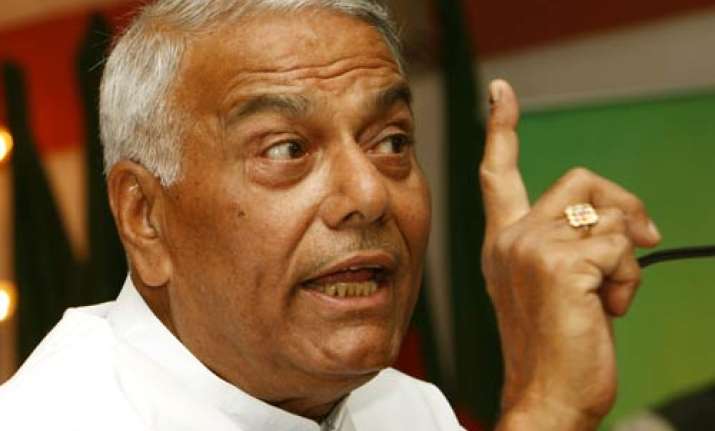 Terming "lynching" a very brutal aspect of the society, senior BJP leader Yashwant Sinha today said that linking such incidents to beef and giving them a communal colour is not always right.
Sinha's remarks came amid allegations that these crimes were abetted by Hindutva groups to target Muslims. 
The former Union Minister praised Prime Minister Narendra Modi for condemning violence in the name of cow protection and expressed his "fervent hope" that state governments will take the fittest action.
"To relate lynching to beef and giving it a communal colour is not always right. Lynching represents a very brutal aspect of society. It should be nipped in the bud," he said.
Giving the example of three cases of lynchings in Jharkhand, he said one was over the suspicion of the victim carrying beef while two others involved an alleged rapist and rumours of child abduction.
He said state governments should now strengthen their intelligence machinery and put in place a mechanism which is necessary to deal with such crimes.
The former finance minister also termed the roll out of the GST a "huge step forward" and said teething problems can be sorted out with time.
To a question about accusation of opposition parties that the BJP government was suppressing dissent, he said they should give specific examples and not make general allegations.
Referring to the criticism of the central government following a CBI case against NDTV owners, he said, "When a politician is hauled up everybody immediately comes to the conclusion that he has been rightly hauled up. Everyone then say let the law take its own course. So the law take its own course. We have an independent judiciary and anyone aggrieved can go to judiciary," he said.
(With PTI inputs)