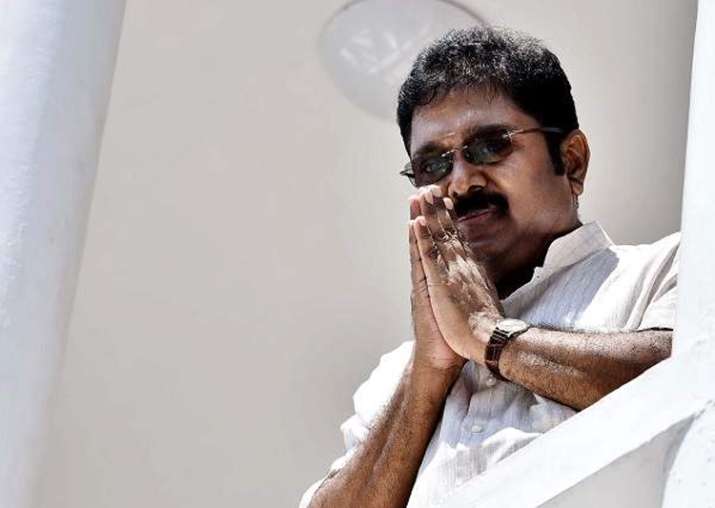 The Supreme Court today paved the way for criminal trial against AIADMK (Amma) faction leader TTV Dhinakaran in an over two-decade-old FERA case while refusing to stay the Madras High Court order. On February 1, the high court had set aside the trial court's order discharging him in a Foreign Exchange Regulation Act (FERA) case. 
A bench of Justices Adarsh Kumar Goel and UU Lalit also refused to set aside the high court's order in a civil proceeding related to the 1996 FERA case by which he was asked to pay Rs 28 crore penalty imposed on him. Dhinakaran was initially discharged in the case by a trial court in Chennai but the Enforcement Directorate (ED) had challenged that order before the high court. 
The high court had allowed the ED's plea paving the way for framing of charges and subsequent commencement of trial against him. The trial court thereafter framed charges against him on April 19 which prompted Dhinakaran to approach the high court on the ground that the trial judge had not given ample opportunity to him before framing charges. Thereafter, the high court on July 7 had granted interim stay on all further proceedings pending in the trial court against Dhinakaran. 
Dhinakaran is facing two cases filed by the ED against him for alleged violations of the FERA, which has now been  repealed. 
The ED has alleged that being the sole director of Dipper Investments Ltd Company, incorporated in the British Virgin Islands, Dhinakaran had transferred over USD 10 million without the permission of Reserve Bank of India. 
The ED has claimed the company maintained a bank account with Barclays Bank, Suttan (Surrey), UK, and in 1994 issued 21 cheques having a total value of USD 1,04,93,313 which were deposited in the account of Dipper Investments in the bank. 
It has alleged that the money was transferred through a person who was not an authorised dealer in foreign exchange and without general or special permission of the RBI.