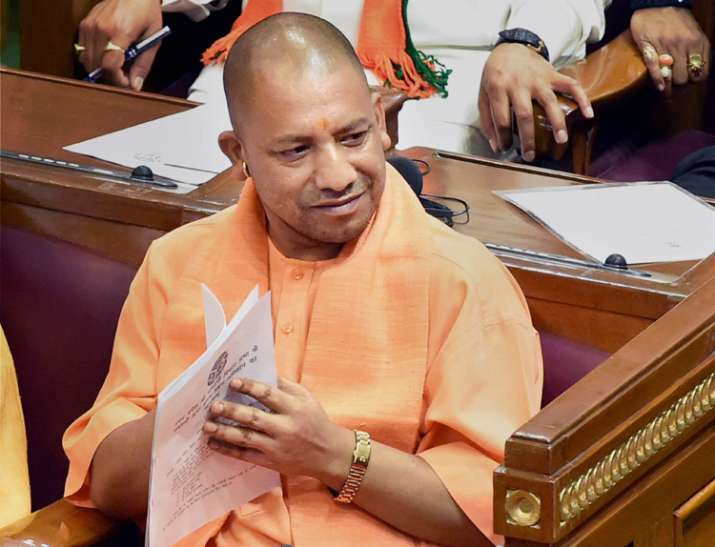 During the Uttar Pradesh Assembly elections campaign, Prime Minister Narendra Modi had promised the farm loan waiver in the first cabinet meeting once the Bhartiya Janta Party (BJP) takes over power in the state. 
It has been over a week since Yogi Adityanath took oath as the Chief Minister of the most populous state of the country. On Sunday, during Yogi's first visit as CM to his home town of Gorakhpur, an indebted farmer tried to immolate himself in front  of Gorakhdham Temple, the seat of Mahant Adityanath.
Last week, Union Finance Minister Arun Jaitley ruled out farm loan waivers by the Centre but said states can utilise their own resources in this regard, putting the pressuer on Yogi. 
The Uttar Pradesh government today said it was mulling various options, including raising loan to meet additional burden on the exchequer, to fulfill BJP's commitment to waive debts of small and marginal farmers. 
A finance department spokesman today said Finance Minister Rajesh Agarwal has already started deliberations with senior officials of his department for fulfilling this promise at the earliest. 
The government will have to pay banks to meet the waived loan amounts of small and marginal farmers, and for bearing this burden it will have to look at options of either seeking grant from the Centre under the transfer to state head or raise loan on its own, he said. 
BJP in its Lok Kalyan Sankalp Patra (manifesto) had promised to waive loans of small and marginal farmers, and Prime Minister Narendra Modi had said in his election speeches that writing off the farmers' loans would be among the foremost tasks of the party's government. 
There are some 2.30 crore farmers in the state of whom 2.15 crore are small and marginal. They had suffered losses due to natural calamities in the recent past and were unable to repay their loans.
If UP waives loans of its farmers, it will put pressure on other states as well, most of them ruled by the BJP.