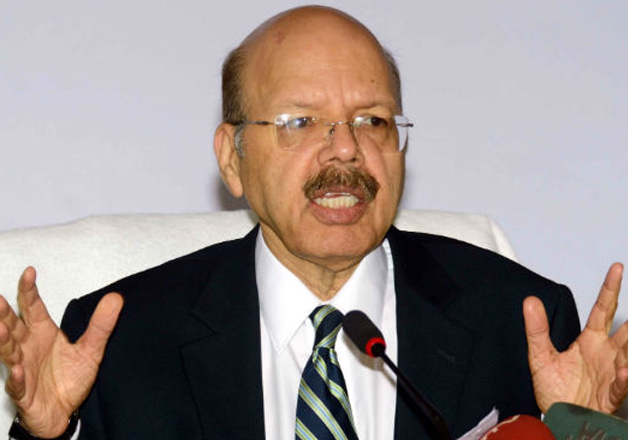 The Election Commission is confident that the economic blockade in Manipur will not impact the poll process in the state. 
"We have all the data from our state election machinery. We are confident that the economic blockade will not impact the poll process in the state. The state government has also assured us. We will get cooperation from all the sections," Chief Election Commissioner Nasim Zaidi told reporters here on Wednesday. 
An indefinite economic blockade imposed by the United Naga Council (UNC) since November 1, 2016 is on in Manipur, against the state government's decision to create seven new districts in the landlocked state by bifurcating the existing ones. The state government has, however, claimed that this decision was taken to improve administrative efficiency. 
Supply of essential commodities including fuel to Manipur has been severely hit since November last year after the council declared indefinite economic blockade on NH 2 (via Dimapur) and NH 37 (via Jiribam) -- the two lifelines to the state. 
Asked how the Election Commission will ensure smooth movement of election officials and security personnel as the state is hit by fuel shortage, Zaidi said, "We have undertaken a very in-depth review with our district officials and also with the state officials. As far as the election process is concerned there is a priority and sufficient availability of petrol, diesel for poll process. There would be no problem regarding it and all poll personnel will assist us." 
Zaidi said adequate number of Central police forces will be available for each phase and each polling station will be adequately covered by Central police forces. 
Talking about the law and order situation in the state, Zaidi said, "We have reviewed the situation. Our district officials and police officials are taking all possible measures and preventive action, advance area domination, confidence building measures and all related standard drills. As on today we are reasonably satisfied that action is underway and all other action will be underway in the days to come."
Zaidi said 20 general and 20 election-related police observers, 20 expenditure observers and seven awareness observers have been deployed to monitor election-related activities.
"Eighteen assembly constituencies have been identified as sensitive, while 352 villages/ localities have been identified as vulnerable, 837 polling stations have been identified as critical polling stations. Special security arrangements have been made in these areas to enable voters to cast their votes," the Chief Election Commissioner said. 
The Election Commission is also making arrangements for mobile barriers at strategic points and surprise checks. 
The commission also said that since January 4 around Rs 38 lakh cash, 51754 litre of liquor and narcotics worth eight crore have also been seized. 
There are 2794 polling stations in the state. On the demand of certain political parties that some of their candidates be given proper security cover, Zaidi said, "We have directed that candidates be given security by the state government as per established norms of threat perception".