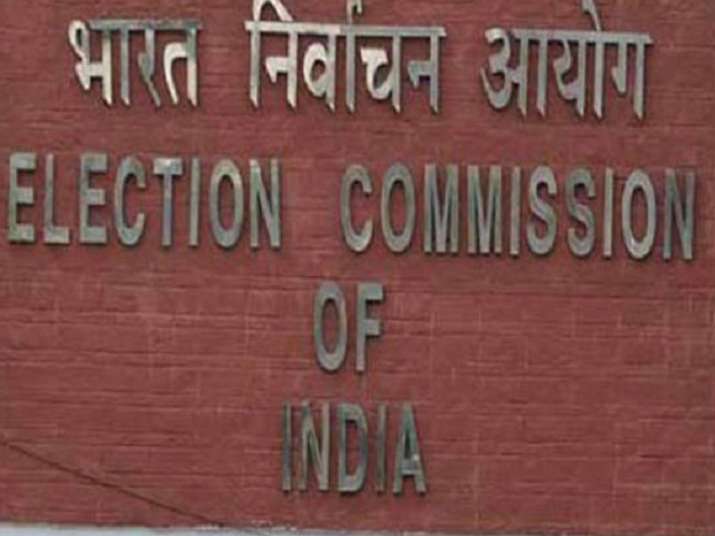 The Election Commission of India (ECI) today categorically rejected Aam Aadmi Party's (AAP) claim that electronic voting machines (EVMs) can be tampered with.
In a statement issued here, the poll body said that the machine used for demonstration in the Delhi Assembly was only a 'prototype' of an EVM.
"It should be understood that it is possible for anyone to make any electronic gadget which 'looks-like'  ECI EVM and demonstrate any Magic or Tampering. Very simply put, any 'look-alike' machine is just a different gadget, which is manifestly designed and made to function in a 'tampered' manner and has no relevance, incidence or bearing on the Commission's EVMs," it said. 
"It is common sense that gadgets other than ECI EVMs can be programmed to perform in a pre-determined way, but it simply cannot be implied that ECI EVMs will behave in the same manner because the ECI EVMs are Technically Secured and function under an elaborate Administrative and Security Protocol.  Such so called demonstration on extraneous and duplicate gadgets which are not owned by the ECI cannot be exploited to influence our Intelligent Citizens & Electorate to assail or vilify the EVMs used by the Commission in its electoral process," it added.
An all-party meeting on the EVMs is scheduled for Wednesday and the Aam Aadmi Party (AAP) being a recognised state party will also attend the meeting.
"The Election Commission of India has scheduled an all-political parties meeting on May 12 for EVM issues and other electoral reforms. The Status Paper on ECI EVMs is available on ECI's website," the statement further said. 
Earlier in the day, the Delhi Assembly passed a resolution urging President Pranab Mukherjee and the ECI to ensure that EVMs with Voter-Verified Paper Audit Trail (VVPAT) are used in all future elections.
The resolution also called for tallying of votes polled in 25 per cent randomly-selected booths with the paper trail generated by VVPAT machines.
Before the resolution was passed, party MLA Saurabh Bharadwaj demonstrated how an EVM can be tampered. He claimed that the motherboard of a machine can be changed in just 90 seconds. 
Using a prototype of what looked like an EVM used by the poll panel, Bharadwaj claimed that secret codes are embedded inside the voting machines to manipulate results.