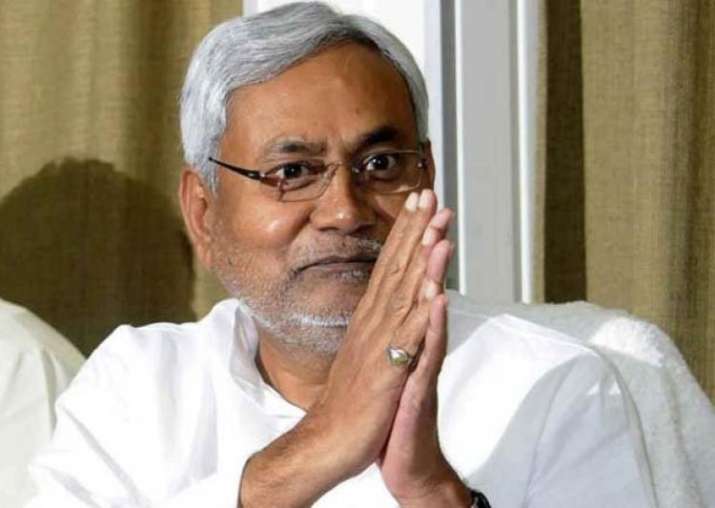 The Election Commission today recognised the Nitish Kumar-led Janata Dal (United) faction as the real party and rejected the Sharad Yadav's faction's  claim over the  'Arrow' election symbol.
The development comes a week after a Janata Dal-United delegation led by party MP RCP Singh approached the EC and staked claim over the party symbol and told the poll body officials that former party president Sharad Yadav has no basis to claim the party as his own. 
The delegation had submitted all documentary proof related to party -- affidavits of 71 of our MLAs, 30 members of Legislative Council in Bihar, two Lok Sabha members and seven Rajya Sabha members.
Last month, Sharad Yadav had submitted a memorandum to the Election Commission, staking claim over the party. 
Sharad Yadav was said to be unhappy with Chief Minister Nitish Kumar's decision to dissolve the Grand Alliance government and join ranks with the BJP to form new government.
Meanwhile, the Rajya Sabha secretariat has asked the JD(U)'s rebel MPs, Sharad Yadav and Ali Anwar, to respond within a week to their party's petition that they be disqualified from the House for their "anti-party" activities. 
After Yadav turned against party president Nitish Kumar's decision to ally with the BJP and attended an opposition rally in Patna, the JD(U) had urged Rajya Sabha Chairman Venkaiah Naidu to disqualify him and Ansari, who too had joined Yadav. 
JD(U) general secretary Sanjay Jha said that there was precedent of a member being disqualified from the Rajya Sabha after he attended opposition's events and cited the example of Jai Narain Prasad Nishad, a BJP member who had drifted toward the RJD. 
"We have given documentary and other evidence of both the leaders' anti-party activities. That they have defied the party leadership and gone to the Election Commission seeking its symbol, is also an anti-party activity," he said. 
Yadav was first removed as the party's leader in the Upper House. He was replaced by RCP Singh as the party's leader in the House.