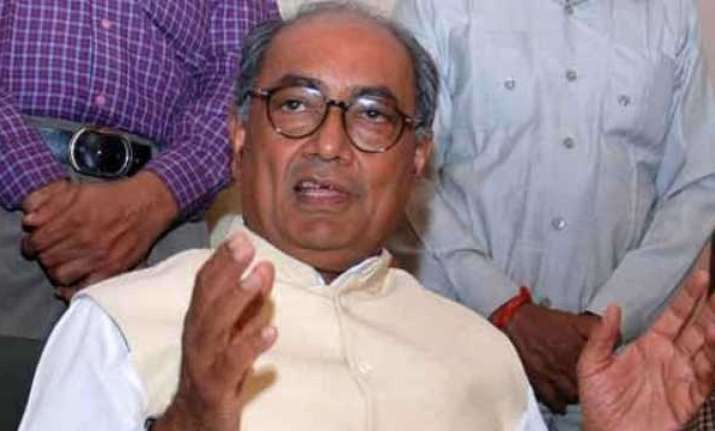 There is no such thing as Hindu terror, RVS Mani, former MHA Under Secretary said in reaction to Congress leader Digvijaya Singh's remarks on alleged association between 'Hindu terrorists' and RSS. 
The firebrand Congress leader had on Monday said that all Hindu terrorists caught in the past have had been associated somehow with the Rashtriya Swayamsevak Sangh (RSS).
"All Hindu terrorists who have ever been caught have association with RSS in some way or the other. Nathuram Godse, who assassinated Mahatma Gandhi, was also part of RSS. So, this ideology is spreading hatred, hatred breeds violence, and from violence is bred terrorism," he told a media channel on Monday. 
Taking exception to the statement, Mani said there was no official info on Hindu terror till 2010. 'Even after that there was no such thing. I've written a book which clearly states how Digvijaya Singh laid foundation of Hindu terror and spread it,' the former civil servant claimed, adding that Singh had used 'Hindu terror' to save 'real terrorists' like Samjhauta Express blast accused Arif Qasmani and Mecca Masjid blast case accused Bilal. 
"Don't know his political agenda but there's no Hindu terror," Mani told ANI.
Coming to Singh's defence, Congress leader Salman Khurshid said that his statements needs to be seen in the right context. "Ideologically Digvijaya Singh has very strong views. He has opposed minority extremism & said that every kind of extremism is bad. We must contextualise what he said rather than generalise it and think he is saying it against one community or organisation," Khurshid told ANI yesterday.
Watch video: