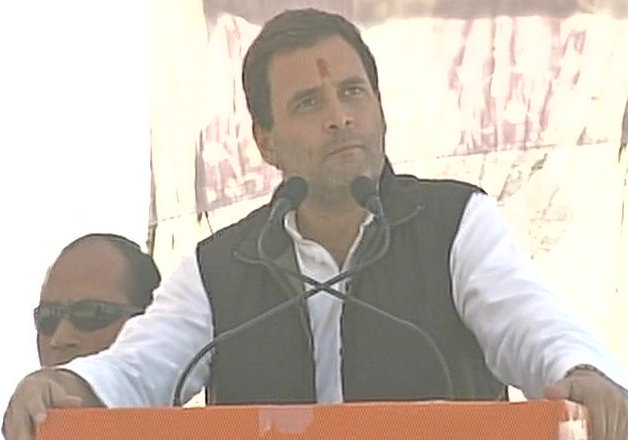 Continuing his tirade against Prime Minister Narendra Modi over the demonetisation drive, Congress vice-president Rahul Gandhi today said that 'banning of notes is an economic dacoity of the government'.
Addressing a rally in Almora, he accused the Prime Minister of dividing the country between the 'one per cent super rich and the 99 per cent honest people of the country'. 
"If this was actually an anti-corruption move, my party would be totally in favour of it, but it isn't anti-corruption, it is economic looting," he said.
While the Congress vice-president quoted poet Ghalib yesterday, he quoted Bashir Badr today. He said that the Prime Minister's demonetisation move is 'callous, has affected only the poor and done nothing against black money'.
"Log toot jaate hain ek ghar banane mein, tum taras nahi khaate grehastiyan jalane mein (People give their everything to build their home, you mercilessly burn those households)," he said, quoting poet Bashir Badr.
He said that poor people are standing in long queues, daily wagers going without money and farmers have no access to cash to buy seeds to sow in the Rabi season.
"This is the truth about a suit-boot ki sarkar. It cares only about industrialists and not the poor," he said, adding that "100 people have died due to this decision, but the Parliament did not have even two minutes' silence for those who have lost their lives".
Alleging that not a single black money holder has been arrested so far, Rahul said, "This policy was not against black money. There are 50 families who had taken loans. The scheme was to waive off the loans worth Rs 8 lakh crore of these families." 
"They claim that demonetisation is a surgical strike on black money, actually it is firebombing on country's poor," he added.
He demanded that the Modi government should release the list of those names who hold black money in Swiss banks in the Parliament.