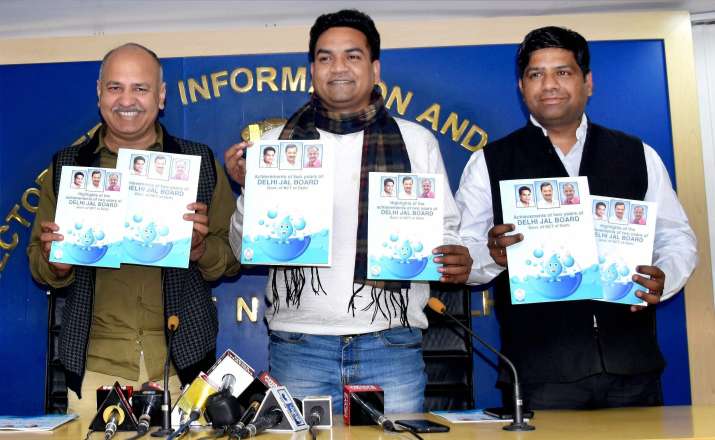 Delhi government's budget for the year 2017-18 will be a symbol of people-centric governance, said Deputy Chief Minister Manish Sisodia.
Sisodia said preparations for this year's budget had already begun and it will "carefully review" every provision.
"(I am) Really excited about Delhi Budget 2017," the Aam Aadmi Party (AAP) leader tweeted.
"Efficient utilisation of tax with honesty and transparency has always been our driving force."
Party insiders say that as in the last two years, the focus of this budget will also be primarily on education and health.
Soon after sweeping to power in February 2015, the AAP government in its first budget doubled the allocation for education and increased health allocation by half.
While only 105 mohalla clinics in the national capital have seen the light of day since the AAP government came to power, senior government officials say the "priority" is to complete setting up 300 mohalla clinics in government-run schools.
Health department officials confirmed that the project is on "fast track". Some officials have claimed that the clearance certificate for land for the clinics was being delayed by the BJP-led MCDs and the DDA
Over the past year, the AAP government has focused on improving the quality of school education with several interventions being carried out to give government-run school students a better learning environment.
While it added close to 5,000 seats in the institutes under it, the Delhi government failed to start work on a new college. According to officials, the problem in increasing accessibility to quality higher education is the Parliament Act, which says Delhi cannot have any new affiliating universities.
(With agencies)