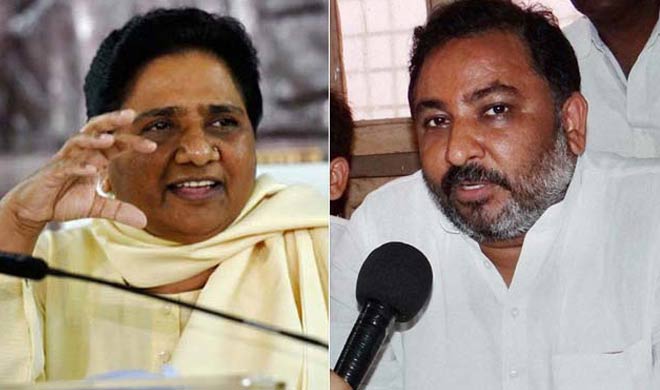 Former Uttar Pradesh BJP vice president Dayashankar Singh, who was expelled from the party following his disparaging remarks against Bahujan Samaj Party (BSP) supremo Mayawati, is in trouble again after compared her to a "dog" on Sunday an accused her of being a "greedy woman" who "runs after money". 
 

"She is a greedy woman and is like a dog that chases speeding motorcycle in lanes, but steps back when the vehicle stops," Times of India quoted Dayashankar as saying in its report. 

 
He further claimed that Mayawati, along with other family members, including her brother Anand Kumar and advocate Satish Mishra, were involved in several dubious deals from which they had minted crores of rupees.
However, Dayashankar, who is out on a bail, denied equating Mayawati to a dog, despite his comments being video-recorded. 
"It's Mayawati and her party members who call us dogs instead. Mayawati is corrupt to the core," he said. 
A non-bailable warrant had been issued against Dayashankar Singh, a Bharatiya Janata Party leader from Uttar Pradesh who on July 19 made the remarks against Mayawati at Mau in the state.
Singh had said that "Mayawati is breaking the dream of Kanshi Ram into pieces. Mayawati is selling tickets like a...
 

"Mayawati gives tickets for Rs one crore and if there is someone who can give Rs 2 crore than she sells it for Rs 2 crore within an hour. If someone is ready to give Rs 3 crore by the evening, she gives the ticket to him. She is even worse than a sex-worker," Singh had said.

 
A case was registered the next day and the BJP expelled him. He had been on the run since then.
The comment incited revulsion and condemnation during a lengthy debate in parliament. Mayawati delivered a forthright speech in which she warned that if Mr Singh were not severely dealt with, Dalits, the caste that she belongs to, would erupt in protests across the country.