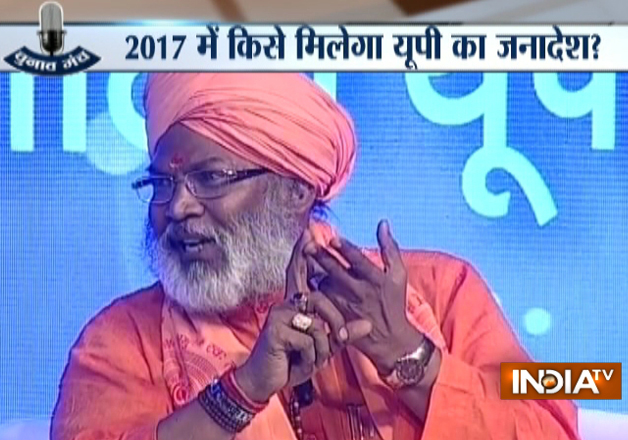 Firebrand BJP leader Sakshi Maharaj today reiterated that a grand Ram Mandir will definitely come up at the disputed site in Ayidhya and his party is committed to it.
"No one can stop from constructing Ram Temple. Construction of Ram Temple in Ayodhya will be done at any cost," he said while speaking at the India TV's conclave Chunav Manch in Lucknow. 
The BJP leader further lashed out at the Congress for targeting his party over the matter every time just before the polls. 
"The Congress party first opened the door of the temple… I thank former PM Rajiv Gandhi for this. Kalyan Singh resigned from the CM post immediately after the incident (Babri demolition). This happened when the Congress was at the Centre and you blame us," he said. 
He also said that the BJP is even more pure than Gangajal (water of holy river Ganga).
"We don't indulge in vote politics of vote... we believe in politics of nationalism. Our leadership believes in sabka sath sabha vikas," he said. 
On derogatory remarks by former party leader Dayashankar Singh against BSP chief Mayawati, he said, "He was expelled without listening to his side of the story."
On the other hand, senior SP leader and former minister, Ambika Chaudhary said that his party follows a principle of leaders not crossing boundaries while speaking against anyone.