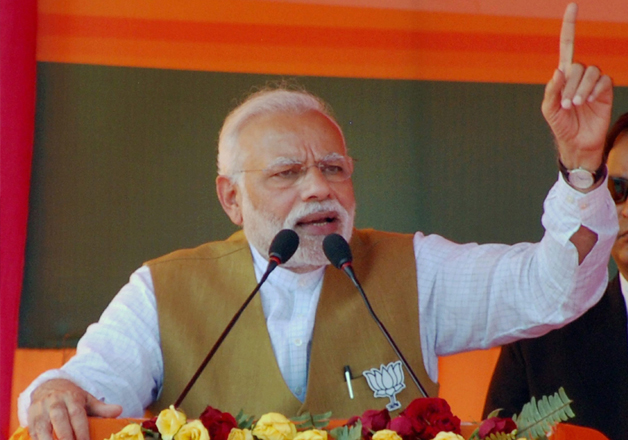 The Congress party said that it will approach the Election Commission (EC) against Prime Minister Narendra Modi's 'controversial' remarks of 'graveyard and cremation ground' during a recent rally.
"We will approach the Election Commission today (Monday) over his controversial remarks," KC Mittal, head of the Congress's legal cell, said.
The Prime Minister had on Sunday said the Uttar Pradesh government was playing politics of discrimination, while his flagship schemes benefit everyone irrespective of their caste and religion.
"If a village receives funds for a graveyard, then it should also get for cremation ground... If you provide uninterrupted power supply for Eid, then you should also do it for Holi," Modi said while addressing an election rally in Fatehpur.
On Sunday, the Congress had accused the Prime Minister of invoking communalism in order to polarise voters. 
"The ECI should take note of this because it is a clear violation of its rules and regulations. He has brought disrepute to his post and has violated the principles for which he took his oath," Congress leader Anand Sharma had said.
"These conservative ideas are subscribed by the BJP, the RSS and like-minded organisations. It seems the Prime Minister is unable to come out of this mentality. We hope the ECI will take action in this," he had added.
The Congress and Samajwadi Party are fighting the seven-phase polls in the state jointly.
The Supreme Court last month banned the practice of seeking votes in the name of religion, caste, race, community or language, in what is being viewed as a far-reaching verdict ahead of assembly elections in five states.