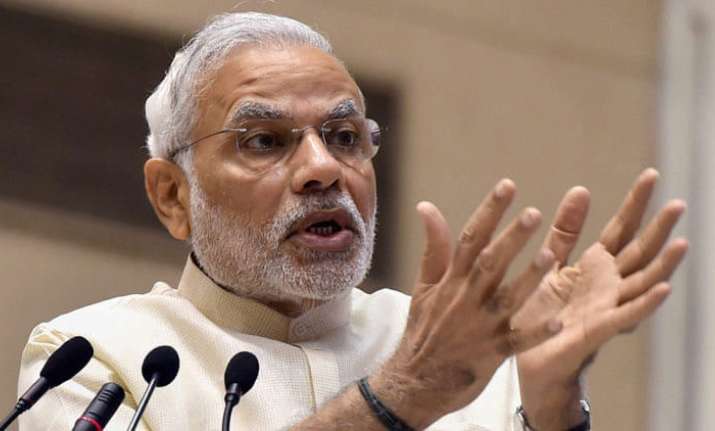 A fuming Congress party today launched a no holds barred attack at Prime Minister Narendra Modi over his 'raincoat' remark on his predecessor Manmohan Singh in the Rajya Sabha. The Congress stuck to its demand of an apology from PM today, with party leaders describing PM's jibe as something 'unheard of in Indian parliamentary democracy'.
Expressing his outrage outside the parliament, Congress MP Sashi Tharoor said: "We are very very disappointed by what the PM said yesterday. I do not think in the history of Indian parliamentary democracy, we have ever heard the PM insulting his predecessor in such a manner using bathroom analogy. This is simply not heard of (before)," 
Tharoor, demanding withdrawal of the remark from PM said, "In politics, there can be differences but you will never find this kind of statement in our parliamentary debate. PM should withdraw such remarks. There are political differences in our country. In election campaign, people say rude things to each other. But in the House, certain decorum must be maintained. We feel strongly that it should not have happened." 
The former Union minister further said, "We have asked for an apology because he has not withdrawn it so far. If he withdraws it, then the matter will end. But if he does not withdraw, then apology is the only way in which he can make up for the hurt he has caused unnecessarily."
Replying to a debate on the Motion of Thanks to the President's Address in the Rajya Sabha yesterday, Modi had attacked Congress and taken on Singh who had described demonetisation as 'organised loot' and 'legalised plunder', saying 'the art of bathing in a bathroom with a raincoat on' is known only to the former Prime Minister as there is 'no blot on him' despite 'all the scams'. 
This provoked an angry reaction from Congress members who staged a walkout in the midst of the reply by the Prime Minister.
Congress members today staged a walkout of the Lok Sabha protesting against Prime Minister Narendra Modi's dig at his predecessor.
Party Leader in the House Mallikarjun Kharge tried to raise the issue as soon as the Zero Hour began but the Speaker disallowed him, saying a matter relating to the other House cannot be raised. 
Parliamentary Affairs Minister Ananth Kumar also said the issue cannot be raised here. 
Whatever Modi has said about Singh is not good for parliamentary democracy, Kharge said before the Speaker cut him off. 
With party president Sonia Gandhi looking on, Congress members trooped into the Well demanding that the Prime Minister apologise for his remarks. 
An irate Speaker Sumitra Mahajan said they were snatching away the rights of other members as they have got the chance to speak during the Zero after several days today. 
Kharge said what Modi had said was an insult to the country.
(With PTI Inputs)