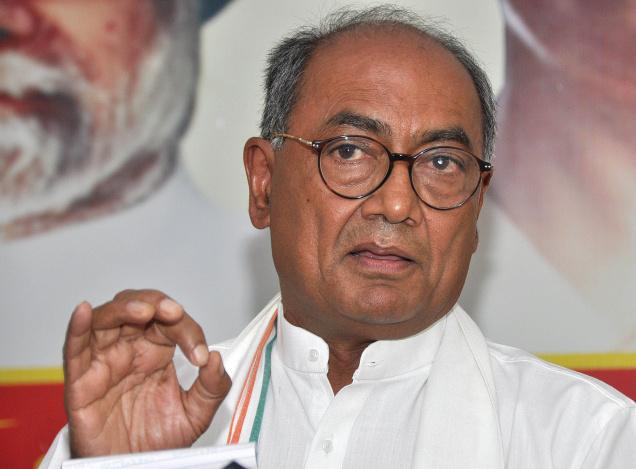 Congress president Sonia Gandhi today removed senior party leader Digvijaya Singh as the AICC incharge of Telangana and appointed R C Khuntia in his place. Satish Jarkiholi has been appointed as the AICC secretary in the new team for Telangana.
"Digvijaya Singh has been relieved of the responsibilities as the general secretary incharge of Telangana," a statement from AICC general secretary Janardan Dwivedi said.
The party president has also created two new organisational departments of Professionals' Congress and Unorganised Workers Congress in the AICC.
While party MP Shashi Tharoor will be chief of the All India Professionals Congress, Arbind Singh has been made chairman of the All India Unorganised Workers Congress and Irfan Alam as vice chairman.
Gandhi has also accorded her approval to change the name of the fishermen department to All India Fishermen Congress, Dwivedi said.