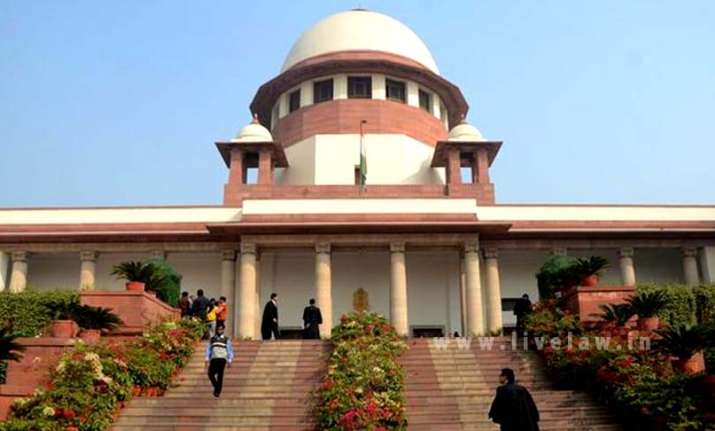 Amid a slew of defections in its Gujarat unit days ahead of the crucial August 8 Rajya Sabha polls, a rattled Congress today moved the Supreme Court against the Election Commission's decision to allow the use of NOTA provision in the upcoming elections. 
A bench headed by Justice Dipak Misra agreed to hear the plea after senior advocate Kapil Sibal mentioned the matter before it and sought urgent hearing. Sibal told the apex court that there is no statutory provision with regard to NOTA in the Constitution. Rajya Sabha elections are scheduled for August 8.
At stake for the Congress is the Rajya Sabha seat of Ahmed Patel, who is seeking a re-election from Gujarat. The development comes at a time when the Gujarat Congress has been hit by a number of defections, with apprehensions of more MLAs likely to follow suit.
While the Congress reacted by herding its MLAs to Karnataka where it is in power with Siddaramaiah as Chief Minister, it now fears that many of its MLAs may vote for the NOTA option during the polls.
The Congress fears that such a scenario could lead to a loss for Ahmed Patel and huge embarrassment for the party.
On Tuesday, the Election Commission announced its decision to introduce NOTA option in the Rajya Sabha polls. The Congress and Patel questioned the move saying it had been done "post notification" of the election.  The Congress also moved the Election Commission against the use of NOTA option, claiming it was violative of the Constitution and electoral laws.
However, the poll panel maintained that use of None of The Above (NOTA) in Rajya Sabha polls was not a new move as it was introduced in 2014 after the Supreme Court in 2013 made it mandatory to have the NOTA option in EVMs.
The BJP has fielded the party president Amit Shah and Union minister Smriti Irani on two Rajya Sabha seats and the former Congress leader Balwantsinh Rajput on the third seat against Patel from Gujarat.
In the 182-member Assembly, the strength of the Congress has gone down to 51 from 57 following defection of six of its MLAs in the past week.
In the Rajya Sabha polls, the MLAs have to show their ballot paper to an authorised party agent before putting it in ballot box.
If a voter (MLA) defies the party directive and votes for someone else or uses NOTA option, he cannot be disqualified as a legislator. Party whip does not apply to Rajya Sabha elections and a legislator cannot be held accountable under anti-defection laws.
However, the party is free to take disciplinary action including expulsion. The defiant voter can continue to be an MLA and his vote can also not be invalidated for defying party directions, the EC rules say.
(With agencies)