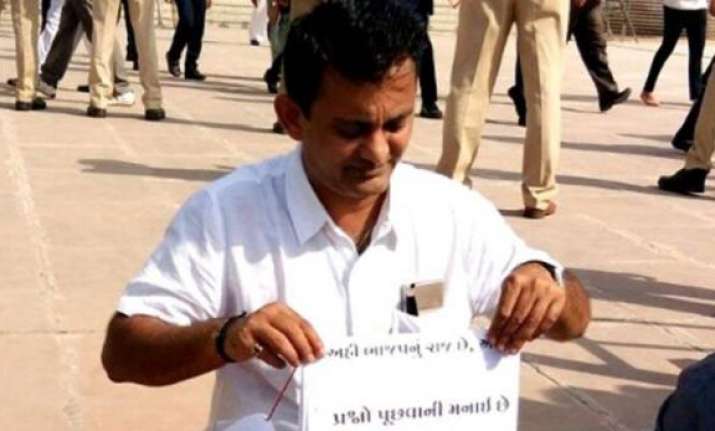 The Congress on Saturday appointed young leader Paresh Dhanani as its Legislature Party leader in Gujarat.
Dhanani (41) will also hold the post of leader of opposition in Gujarat Assembly. A strong Patidar leader from Saurashtra, he won the assembly election from Amreli constituency.
"Congress chief Rahul Gandhi has approved the name of Paresh Dhahni to be the Congress Legislature Party leader in Gujarat. He will lead the Congress in the Gujarat assembly," Congress general secretary in-charge of Gujarat affairs Ashok Gehlot told PTI.
Gehlot said the Congress leaders from the state held a meeting with the Congress president after they elected Dhanani to be their leader.
Dhanani was the working president of the Pradesh Congress for some time. He is a three-time MLA in Gujarat.
He will herald the next generation in the Gujarat Congress.
The party put up a stupendous fight but lost to the BJP in the recent assembly elections. While the BJP won 99 seats in the 182-member state assembly, the Congress won 77.
He got the opportunity as most of the Congress stalwarts, including Arjun Mothwadia, Shaktisinh Gohil, Siddharth Patel, lost the recent elections.
Dhanani over the years has emerged as a strong voice in the Congress.