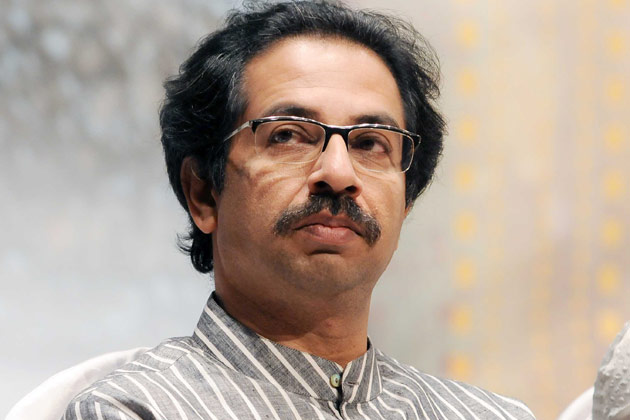 Shiv Sena president Uddhav Thackeray has admitted to a virtual breakdown in communication with the Bharatiya Janata Party's (BJP) national leadership.
In the second of a three-part interview published on Monday in the party's mouthpieces Saamana (Marathi) and Dopahar ka Saamana (Hindi) ahead of his 56th birthday on July 27, Thackeray attributed this mainly to a "generational shift" in the BJP -- with which the Sena is allied both in the central and Maharashtra governments.
Seasoned BJP leaders have been replaced by a younger lot, he said.
"There was a time when then Prime Minister Atal Bihari Vajpayee used to regularly call up and discuss issues with the late Shiv Sena President Bal Thackeray. Then there were Pramod Mahajan and Gopinath Munde who continued to connect the Sena and BJP at the centre. Such great individuals are no more," Thackeray said.
He pointed out that the elder generation in the BJP - comprising people like Vajpayee, Advani and others - was out of politics.
"The generation changed and the new dispensation got power very quickly. But after stabilizing in office, they should look for open dialogue," Thackeray said.
The Sena chief, however, added that he enjoyed a rapport with Maharashtra Chief Minister and BJP leader Devendra Fadnavis and dismissed the suggestion that there were differences between the Shiv Sena and BJP over the allocation of portfolios both in the state and at the Centre.
PM Modi 'last hope' to tackle terror: Thackeray
The Sena chief kept up his attack on the Centre alleging it has failed to live up to the promise of tackling the menace of terror with an iron-hand but said it was optimistic that the Narendra Modi government will rectify everything as it was the last hope of the country.
Suggesting that the government is going soft on terror, he said that though he was not an expert on the issue, he could feel the pulse of the people and the nation.
"Whatever is unfolding nowadays in terms of terror attacks or extremism (in the country), I think it could have been countered very well by this government especially when it has completed two years in power. But I am optimistic that Modi will rectify everything," he said.
To a query on developments in Kashmir and Pakistan's increasing intervention in India's internal affairs, Thackeray said, "We all know the reason behind this. At this stage, I remember the words of our sages... Practice what you preach. People who do so are revered. Unfortunately, India has not got such a ruler till now, who can walk the talk (on wiping out terror)."
"Modi government is the last hope of the country, therefore, irrespective of whether we are in touch or not, this government should prove itself by doing good work," he said.