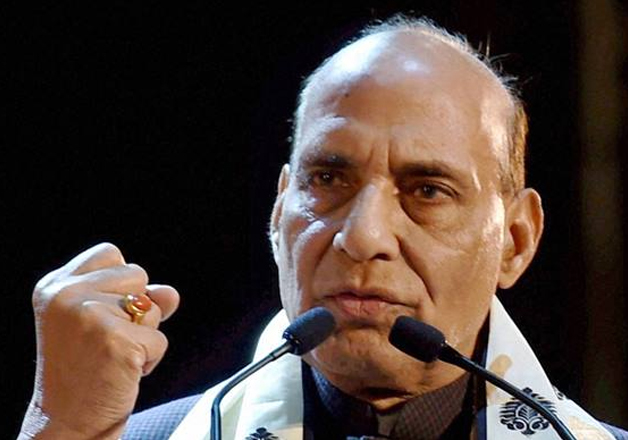 Union Home Minister Rajnath Singh on Friday said that India and Bangladesh are committed to root out terrorism, no matter 'from where' it originates.
In an official release issued after his meeting with a Bangladesh delegation led by Minister of Disaster Management and Relief Mofazzal Hossain Chowdhury Maya, Singh mentioned that both the sides have no difference of opinion on where from terrorism originates, apparently referring to Pakistan.
Maya, who voiced Dhaka's concern over terror attacks in Pathankot and Uri, said that both the countries 'know how to eradicate terrorism from the South Asian region' and 'they will take their fight to a logical end'.
A Bangladesh government statement said the Indian Home Minister conveyed his appreciation for Bangladesh Prime Minister Sheikh Hasina for strongly pursuing a policy of 'zero tolerance' towards terrorism.
"India was thankful to Dhaka's firm determination not to allow its land for use by terrorists and militants," the release said.
India and Bangladesh have repeatedly accused Pakistan of using terrorism as its state policy to target neighbouring nations.
Most recently, India, Bangladesh and few other members of the SAARC pulled out of the annual event which was slated to take place in Islamabad.
Members blamed Pakistan for creating an environment which is not right for the successful holding of the meet.