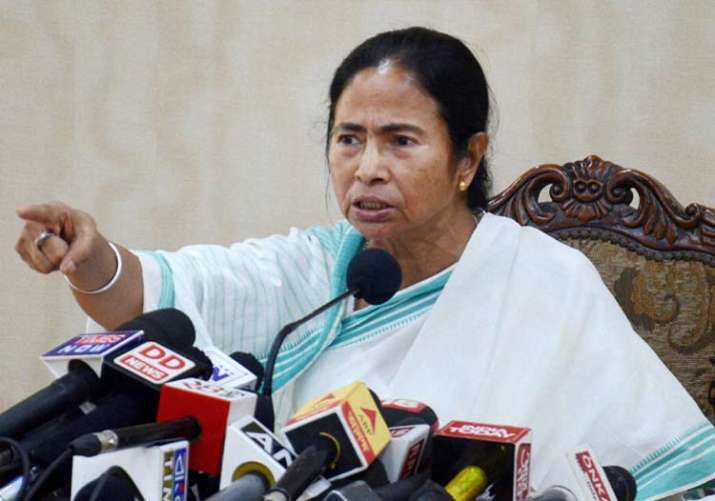 West Bengal Chief Minister Mamata Banerjee, one of the most vocal critics of the government's demonetisation drive, on Wednesday took potshots at Prime Minister Narendra Modi saying children these days say "the other word for Paytm is Pay PM."
"Children these days say that the other word for PayTM is 'PayPM'," the Trinamool Congress chief said at an anti-demonetisation rally in Patna. 
Banerjee's jibe was in reference to a rise in number of users for PayTM, an e-commerce platform providing mobile wallet, after the Prime Minister announced the decision to scrap Rs 500 and Rs 1,000 notes.
PayTM had yesterday said it has seen 35 million transactions for mobile and DTH recharges on its platform post demonetisation and registered over 100 per cent growth in its online recharges segment. The company is witnessing daily transactions worth about Rs 120 crore.
The company has crossed USD 5 billion (Over Rs 34,000 crore) Gross Merchandise Value (GMV) sales, four months ahead of its target. Last year, PayTM's GMV was at USD 3 billion (Over Rs 20,000 crore).
Also under attack by Mamata was retail chain Big Bazaar which the critics allege has been unduly favoured after State Bank of India set up facilities to withdraw money using Point of Sale (POS) machines. 
"The big boss of big bazaar has become our prime minister," she said.
She termed the situation after demonetisation as "worse than the emergency", and said it was a "financial emergency".
"Women of the house give their savings when needed, Modi has taken away even that. This is an insult to women's strength and their wealth," Mamata said. 
The TMC supremo, who was the first leader to speak against demonetisation policy, is touring the country to protest against Centre's move. She addressed a rally in Lucknow yesterday demanding rollback of the demonetisation.