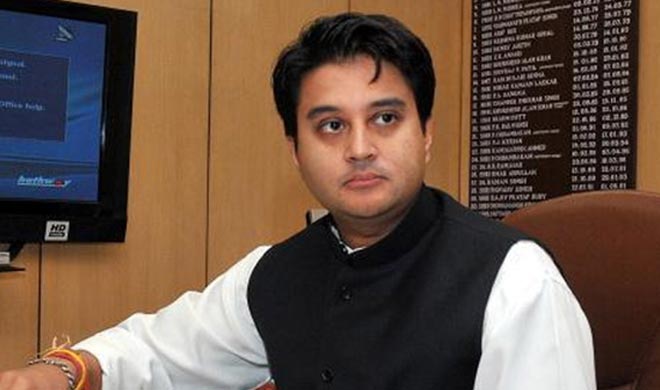 Senior Congress leader Jyotiraditya Scindia has blamed centre and the PDP-BJP coalition government in J&K for the ongoing crisis in the state.
Scindia, while speaking during the meet the press programme organised by Indore Press Club, said, "I hold both, the Union Government as well as the PDP-BJP-led state government responsible for the crisis in Kashmir."
"Centre failed to take adequate and timely action. Only announcing package worth crores of rupees to Jammu and Kashmir won't win over people. Only genuine feelings will win people's hearts," he said.
Scindia further said, "It is surprising that Prime Minister Narendra Modi did not make a statement on the Kashmir crisis in the Parliament, even as he talked over the issue for half an hour during a programme at tribal-dominated Alirajpur district in Madhya Pradesh."
Replying to a query on PM's Balochistan remarks, he said, "No doubt we need to raise the issue of injustice being meted out to people of Balochistan by Pakistan. But we must first extinguish the fire back home in Kashmir and win people's trust."
Terming the PDP-BJP government as a tie-up done for "selfish" reasons, the Congress leader said, "The basic principles of PDP and BJP are different. They have joined hands just for the sake of coming to power. During the ongoing crisis in Kashmir, we can clearly see that there is lack of coordination and talks between the two parties."
Raising question marks over Modi government's foreign policy, he said, "It seems that the government is unable to face Pakistan and China at diplomatic level. In addition, neighbouring countries like Nepal and Myanmar are drifting away from India."
PTI inputs