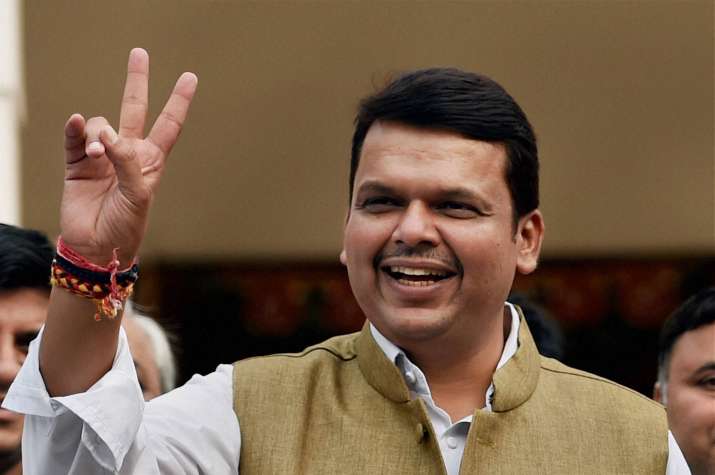 The Maharashtra BJP today claimed that the Brihanmumbai Municipal Corporation (BMC) results hinted at polarisation along linguistic lines between the BJP and the Shiv Sena.
The bickering alliance partners in Maharashtra, who parted ways ahead of the civic body elections, seemed to have divided the voters on regional or linguistic lines, going by the voting patterns, said Soumen Mukharjee, co-convener of BJP's media cell.
Lower middle class and the working class among Marathi-speakers voted largely for the Shiv Sena, while the upper middle class and areas with large number of Gujarati-speakers and North Indians voted for the BJP, the voting patterns show, said Mukharjee.
Also, the 'old Mumbai' city seemed to have supported the Shiv Sena, while the BJP, which attained its highest-ever tally by winning 82 out of 227 seats, only two less than the Sena, gained more in suburbs, especially the western ones.
"The polarisation has taken place over the linguistic base. Non-Marathi speaking voters have largely voted for the BJP. On the other hand, the old city areas have voted the Shiv Sena because of its strong network of party workers developed over the last so many years," Mukharjee said.
As per the data given by the State Election Commission, of the 114 seats in the western suburbs from Bandra to Dahisar, which have a sizeable population of North Indians and Gujarati-speakers, the BJP won 52 and the Sena 38.
The exception to this pattern was Bandra East, where Shiv Sena chief Uddhav Thackeray lives. BJP did not win a single seat here, while the Sena won five and AIMIM won remaining one seat.
A Sena leader pointed out, speaking on the condition of anonymity, that though Mumbai BJP chief Ashish Shelar represents the Bandra constituency in the state Assembly, in the BMC elections+ his party drew a blank in the area.
The eastern suburbs had a neck-and-neck contest between the BJP and the Sena. Of the 57 seats, the Shiv Sena won 18 and the BJP 17. Rest went to the NCP, Congress and others.
(With PTI inputs)