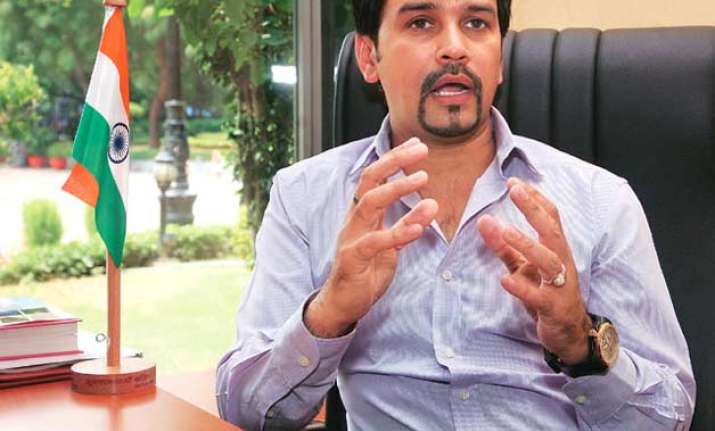 Ahmedabad: BJP youth wing today launched 'India First' campaign from Ahmedabad against those who have come out in support of 'separatist activities' in the country.
Bharatiya Janta Yuva Morcha president Anurag Thaukur said that it has started the campaign from Ahmedabad and would take it all over the country, according to a party release.
"Congress is supporting anti-national elements by its stand on JNU row and Ishrat Jahan. But we won't allow splintering of this country. Those who want to divide the country will have to cut us to pieces first," Thakur was quoted as saying in the release.
"Congress gave a clean chit to Ishrat Jahan to put Narendra Modi (when he was the Chief Minister of Gujarat) in trouble," he alleged.