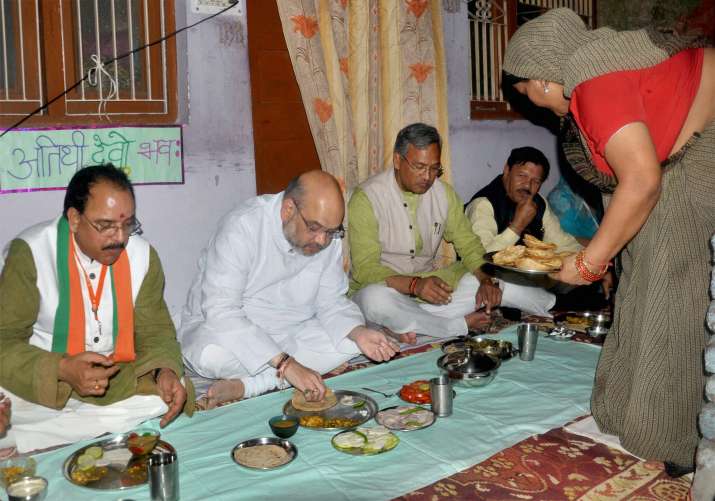 BJP President Amit Shah on Wednesday said that under the leadership of Prime Minister Narendra Modi, the party has ended the "dynastic, casteist and appeasement" politics in the country and started a new practice of "politics of performance".
"In May this year, our government under the leadership of Modiji completed three years in power, and in these three years a lot of changes have been seen in the country," Shah said while addressing a press conference in Dehradun. 
The Bharatiya Janata Party (BJP) chief is on two-day visit to Uttarakhand. 
"In these three years, we have given a transparent, corruption-free and decisive government as compared to the policy-paralysed and corrupt 10-year rule of the Congress," he said attacking the United Progressive Alliance (UPA) government led by the Congress.
He also said that under Modi's leadership, the BJP had brought an end to the practice of dynastic, casteist and appeasement politics.
"We have started a new practice of politics of performance," Shah noted.
Highlighting the work of the BJP-led central government, Shah said that under Modi's leadership the world had recognised India as the fastest emerging economy.
Referring to the army's surgical strike across the Line of Control in Jammu and Kashmir last year, Shah said: "It has changed the view of world towards India."
"Earlier, India lacked political will to give befitting reply to our enemies. And since the surgical strikes, India has become the second country after the US which has given befitting reply to its enemies," he said. 
Describing demonetisation as a major step to curb black money, the BJP President said: "By bringing demonetisation, our government has succeeded in removing the ill effects of black money from the economy."