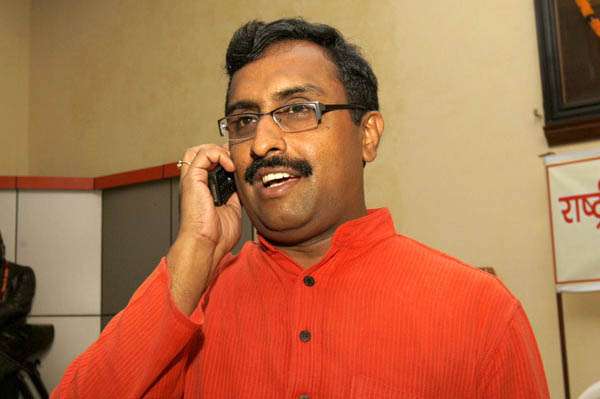 After backing out of a joint declaration signed by all parties in Nagaland to boycott the February 27 assembly polls, the BJP today announced that it would contest the elections. 
The party's state media cell convener, K James Vizo, made the announcement here. 
"In a significant development today, a BJP Nagaland delegation led by state president Visasolie Lhonugu met BJP general secretary Ram Madhav, in-charge for Northeast BJP election affairs, in New Delhi," Vizo said in a statement.  
"The general secretary is authorised by the BJP high command to discuss and sort the matters pertaining to the Nagaland state BJP election affairs," he said, adding that the state team has apprised the central leaders about the present political situations in Nagaland. 
After a thorough deliberation, he said that "it was agreed upon that BJP would contest the election for the cause of solution in the state as per scheduled." 
"BJP is for early solution to the present Naga political issue and will be part of the system to implement all the agreements held between the government of India and the negotiating parties," Vizo added. 
The BJP's decision to contest the election comes three days after after it signed the joint declaration by all political parties, both national and regional, on January 29 in the state not to contest the elections in solidarity with the general call of the Naga tribal organisations and civil societies. 
The joint declaration was signed by BJP State Executive Council member Kheto Sema during a meeting convened by the Core Committee of Nagaland Tribal Hohos and Civil Organisations (CCNTHCO) in the presence of apex tribal bodies of the state. 
But the BJP backed out the next day stating that the final call on the election issue would be taken by its central leaders.
Co-convener of the CCNTHCO, H K Zhimomi, who is also the vice president of Naga Hoho, when asked to comment on the BJP decision, said the Naga tribal bodies had appealed to political parties to voluntarily restrain from participating in the polls to exhibit that every Naga is serious about political settlement of vexed political issue.  
On the further course of action, Zhimomi said, "As core committee we were authorised to bring together the Naga tribal bodies and the political parties together for 'solution before election' and we have achieved our part".  
Nonetheless, Zhimomi said, everything will now depend on the decision of the tribal bodies for which the core committee has convened a crucial meeting of all the apex tribal organisations on February 3 where the matter will be thoroughly deliberated and final decision taken. 
Several political parties, including the ruling Naga People's Front and the Congress which also signed the January 29 joint declaration, had cautioned that if the BJP decides to contest, they would follow suit.