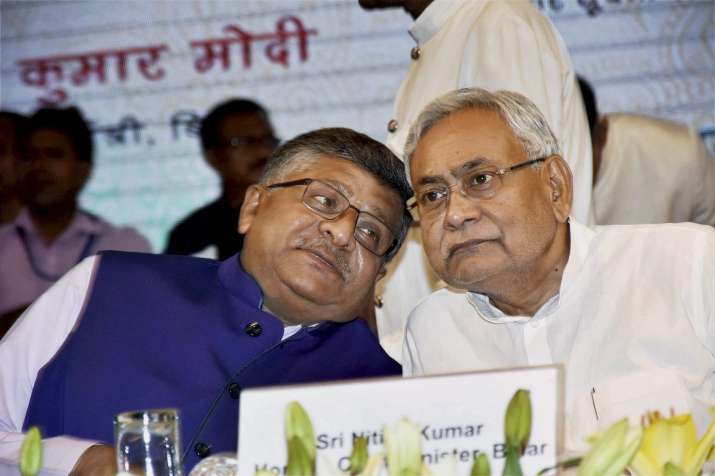 Bihar Chief Minister Nitish Kumar today urged the Centre to allocate funds "liberally" to strengthen the subordinate judiciary in the state in order to provide speedy justice to the litigants. 
"We (BJP and JDU) have come together. It must also reflect (in the allocation of funds). Bihar is a big state with 38 districts and 101 sub-divisions and you (Union Law Minister Ravi Shankar Prasad) are saying Rs 50-60-70 crore will be given to it to strengthen the subordinate judiciary.... It will not serve the purpose," Kumar said at a function here. 
Stating that Bihar's budget, which was around Rs 25,000 crore to Rs 26,000 crore in 2005-06, had now increased to over Rs 1.40 lakh crore, Kumar said, "If you (Centre) want to give to the state, allocate funds liberally...I am talking about the funds for strengthening the subordinate judiciary." 
He added that his government had already sanctioned Rs 169 crore for the expansion project of the Patna High Court. 
The chief minister was addressing a function to launch the 'Tele Law: Mainstreaming Legal Aid Through Common Service Centre' scheme. 
As per the scheme, which was launched in the state today, a common villager can have access to legal aid services with the help of the para-legal volunteers at the Common Service Centre (CSC), which would be equipped with computers and Internet facility. 
Prasad, who spoke before Nitish, expressed happiness that the scheme was being launched after the BJP and the JDU joined hands in the state. 
"Bihar has been given Rs 50 crore in 2016-17 for strengthening the subordinate judiciary. I will increase it to Rs 60-70 crore the next time, provided a utilisation certificate is furnished by the authority concerned," he said. 
This was the first big function in the state capital after the formation of the JD(U)-BJP-led NDA government in Bihar, where an Union minister and the chief minister shared the dais.