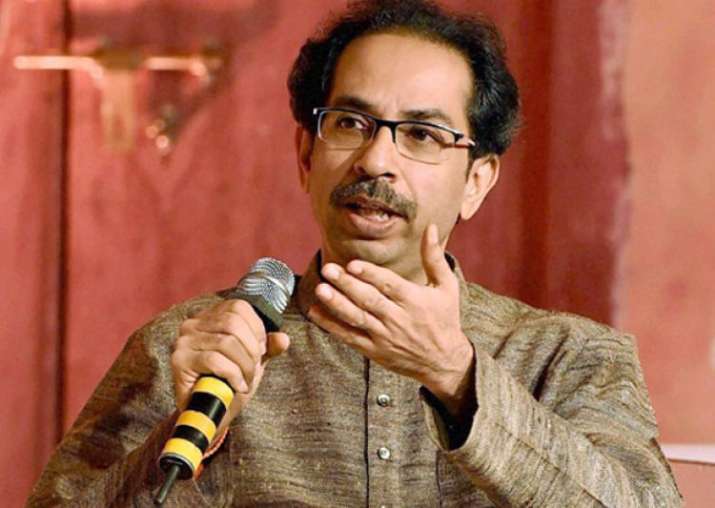 Shiv Sena chief Uddhav Thackeray today said that though the BJP had realised its mistake, there will be no post-poll alliance in BMC.
Uddhav once again taunted PM Modi for his "rain coat" jibe against former Prime Minister Manmohan Singh and interestingly, heaped praises on the Congress for "leading the country in the path of development" after Independence.
 "(BJP president) Amit Shah says it is a friendly match between them (in BMC polls). It only means that they have realised their mistake. They have understood that they have taken wrong steps and it will be difficult for them to fight the anger of Mumbaikars. Thus, they are now trying to get back to us," Thackeray said in an interview to Sena mouthpiece 'Saamana'.
Shah had last Sunday said there were no differences with Sena and that he hoped its decision to contest the Maharashtra civic polls independently was not going to cause damage to the alliance.
"But why should I compromise with them now? Why should I hug you once I have seen the evil thoughts in your mind. A compromise will never happen. It is not possible. I am firm now. Had I not been firm, I would not have announced that I am carving a new way for my party in future," he asserted.
On the question if his party would withdraw support to the BJP-led government in Maharashtra, he said, "I will have to think about it... If they are thinking of dividing the state by unscrupulous means, I will have to seriously think about giving them support," he said, alluding to the BJP's advocacy of smaller states.
"They cannot become devotees of Shivaji Maharaj by merely doing 'jal pujan' for his memorial (off Mumbai coast)," Uddhav said.
Shiv Sena is going it alone in Brihanmumbai Municipal Corporation (BMC) polls, targeting BJP as its main rival, despite the contest being multi-cornered with the Congress and the NCP also in the fray.
Needling the BJP further, an editorial in 'Saamana' hailed the development works done by the Congress governments at the Centre and targeted Modi, saying he is not ready to admit the "chaos" created by demonetisation.

About Modi's "raincoat" barb against his predecessor Manmohan Singh, it said being in power with the corrupt is also corruption.
"But for the work done by the Congress governments, Modi would be governing a backward nation in Africa," the Sena publication asserted.
(With PTI inputs)