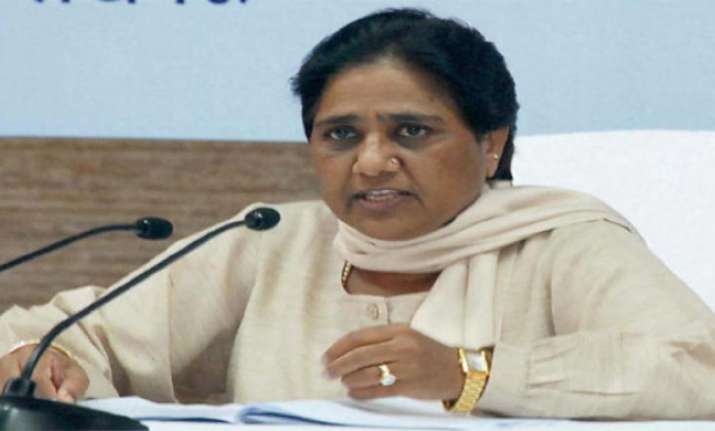 Former UP Chief Minister Mayawati today claimed that the rumoured alliance between the Samajwadi Party and the Congress is awaiting a nod from the Bharatiya Janata Party. Mayawati said that BJP will be calling the shots in any potential alliance between the Congress and the ruling Samajwadi party.
"The SP and Congress have been attempting to forge an alliance but that will materialise only when the BJP gives the green signal for it. And the BJP will give the green signal only when it is sure that such an alliance will actually benefit them," Mayawati alleged.
Mayawati who has been a staunch critic of the demonetisation move by the PM, also predicted the BJP's downfall in the upcoming Uttar Pradesh elections. 
"To divert the public attention from the promises made in the Lok Sabha polls, Modi hastily implemented demonetisation, without any proper preparation. This has now become a political albatross around the PM's neck," Mayawati told the media at a press conference.
Rubbishing the claims that the decision will help tackle black money and corruption, Mayawati claimed that the poor and downtrodden of the Indian society are the worst hit and that it shall take longer that the 50 days as was declared by the PM for India to recover.
"Over 90 per cent of the poor, farmers, labourers and other working classes are yet to overcome from the strong effects of the demonetisation," the BSP leader said.
Mayawati also stressed on the fact that the election promises of 2014 haven't been fulfilled and that the BJP will receive their just reward in the upcoming UP elections.