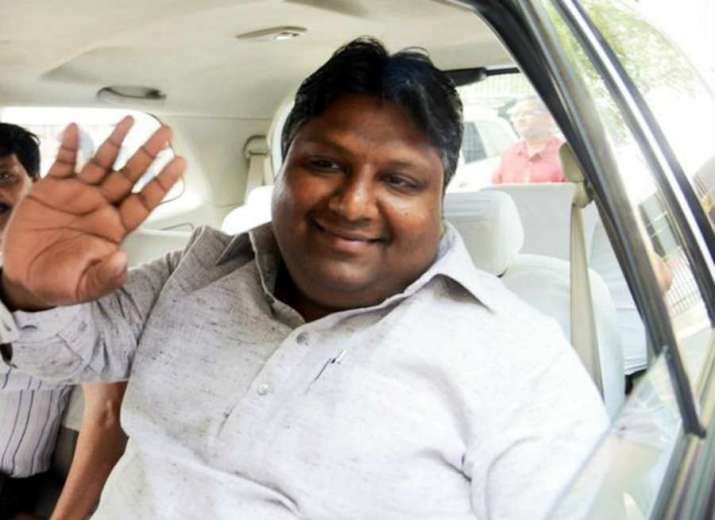 Voting has begun for Bawana Assembly by-election in Delhi. The bypoll became necessary after sitting AAP MLA Ved Parkash quit the Delhi assembly and returned to the Bharatiya Janata Party (BJP) ahead of the municipal elections this year. Ved Parkash had defected to AAP just ahead of the 2015 assembly elections. In this bypoll, he is contesting on the BJP ticket. It's a three-corner fight this time between candidates from BJP, AAP and Congress. The ruling Aam Aadmi Party (AAP) has fielded Ram Chandra, who had contested assembly poll from Bawana in 2008 on a BSP ticket. The Congress has fielded Surender Kumar who is a three-time MLA from Bawana. Voting is also underway for bypolls in Panaji and Valpoi (both in Goa) and Nandyal (Andhra Pradesh). Goa Chief Minister Manohar Parrikar is the BJP candidate from Panaji Assembly constituency. 
Here are LIVE UPDATES on Bawana, Panaji, Valpoi, Nandyal Assembly bypolls:
03:00 pm: FIR registered against AAP minister Imran Hussain for violation of provision under section 123 and 125 of RPA 1951 and model code of conduct at Bawana police station. According to the notice issued by the election commission, the language used in the poster distributed by the candidate during election campaign is highly objectionable and seek to divide any other peace loving community in the state.
2:45 pm: By 1 pm, 53.1 per cent voting was recorded in Nandyala bypoll in Andhra Pradesh.
02:15pm: 27.5 per cent polling reported till 1 pm in Bawana by-poll 
01:25pm: 34.65 per cent polling recorded in Panaji & 40.02 per cent recorded in Valpoi till 12 noon
12:02am: 17.25 per cent polling percentage recorded in Bawana by-poll till 11 am, reports ANI
10:36am: Andhra Pradesh: Polling percentage recorded in Nandyal By-poll is 17 per cent till 9 am.
09:27am - Glitches in EVM machines at two polling booths in Bawana Assembly affected polling for a while. However, Voting has now resumed.
08:30am- People arriving at polling booths to vote in Bawana bypoll 
#Delhi: People arrive at polling booths to vote in #Bawana assembly by-election; voting underway. pic.twitter.com/4hhvNyuBXa

— ANI (@ANI) August 23, 2017
08:20am - Manohar Parrikar casts his vote, says he will win by substantial margin
#Panaji: #Goa Chief Minister Manohar Parrikar casts his vote in assembly bypoll. pic.twitter.com/dk6VITtHJE

— ANI (@ANI) August 23, 2017
08:05am - Manohar Parrikar arrives to cast his vote in Panaji Assembly bypoll
08:00am - Voting begins for Bawana Assembly bypoll
07:30am - Tight security arrangements made for bypoll in Bawana, Panaji and two other Assembly constituencies.
Over 2.94 lakh electors are eligible to exercise their franchise in the bypoll in which EVMs equipped with Voter Verifiable Paper Audit Trail (VVPAT) are being used at all polling stations. 
Eight candidates are in the fray in the election that is being carried out through 379 polling stations. The counting will take place on August 28. 
All three major parties are eyeing a victory in the bypoll, being seen as the barometer of their political influence.
 
Though the AAP enjoys an overwhelming majority in the Assembly with 65 MLAs, a victory in the bypoll would be a shot in the arm for the party after successive setbacks in the civic polls, the Rajouri Garden Assembly by-election and the Punjab and Goa polls. 
Chief Minister Arvind Kejriwal and his cabinet colleagues and top AAP leaders campaigned hectically in the constituency. 
 
The number of male, female and third gender electors are 1,64,114; 1,30,143; and 25, respectively. 
The average number of voters per polling station stands at 776.  Out of 379 polling stations in the constituency, 311 have less than 1,000 registered electors, while 68 have more than 1,000 registered electors, it said. 
The overall polling percentage for Delhi in Assembly elections in 2013 and 2015, was 65.63 per cent and 67.12 per cent respectively. 
The corresponding polling percentage in Bawana constituency had stood at 61.14 and 61.83 per cent respectively.