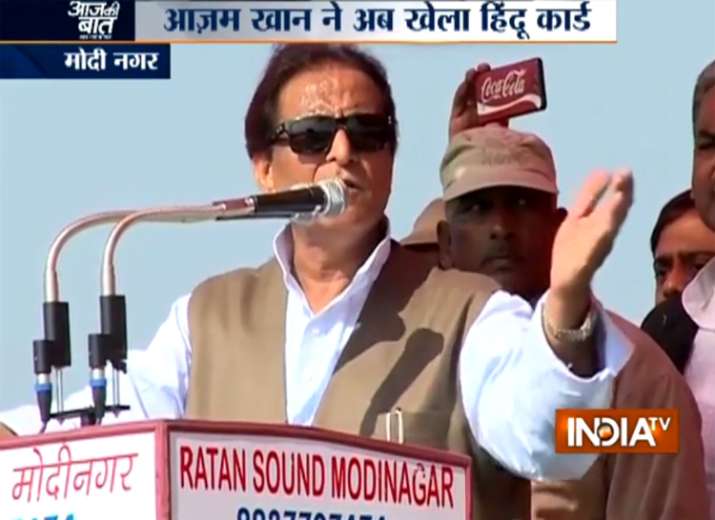 Uttar Pradesh minister Azam Khan, often in news for making controversial statements, on Thursday praised Hindu religion saying it was the most tolerant religion. 
"Hinduism is most tolerant religion. It does not matter if you pray to this goddess or that goddess, or even if you don't pray to a goddess, you are a Hindu," Azam Khan said at a public rally at Modi Nagar.  
In fresh attacks at Prime Minister Minister Narendra Modi, Azam said, "Why would I call him Ravana. Ravana was a highly educated man you can not even prove that your degree is real,"  
His remark was in reference to the controversy after he compared to the mythical demon king Ravana on Sunday.
"The king who rules over 130 crore Indians goes to Lucknow to burn the effigy of Ravana, but he forgets that the biggest Ravana is not in Lucknow but lives in Delhi," he had said without taking Modi's name.
Targeting Bhartiya Janata Party (BJP) for not giving any ticket to Muslims in UP Assembly elections, Azam today said, "They did not give ticket even a single Muslims. But we have sent so many Hindus to Assembly." 
Khan was speaking at an election rally in Kalcheena, Modi Nagar in support of Samajwadi Party candidate Ram Asre Sharma.