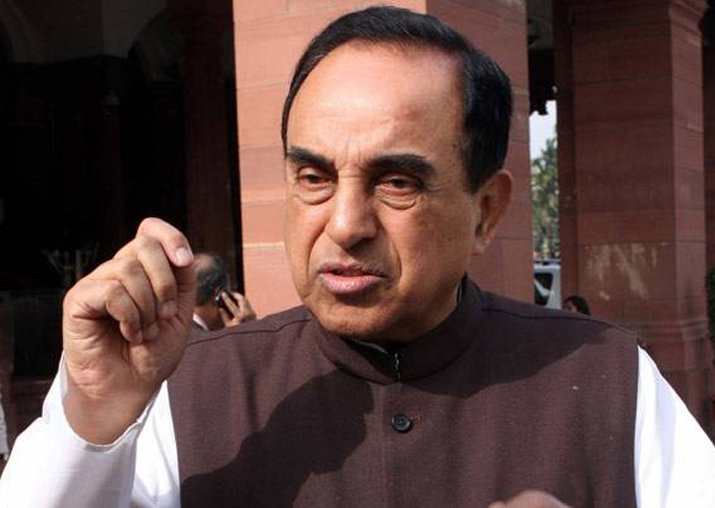 Ahead of the December 5 hearing of the Ramjanmabhoomi-Babri Masjid case in the Supreme Court, firebrand BJP leader Subramanian Swamy has reiterated that the construction of Ram Mandir at the disputed site in Ayodhya will begin soon and that devotees will start visiting the temple to offer prayers to the Lord Ram by next Diwali.
While delivering a lecture on 'Ramrajya' here on Saturday, the senior BJP leader noted that the Allahabad High Court has "already went deep in the Ramjanmabhoomi-Babri Masjid case, so there is nothing remaining with the Sunni Waqf Board for rebuttal".  
"We will celebrate the forthcoming Diwali in Ram temple," he said just days ahead of the 25th anniversary of the demolition of the medieval-era structure.
"It is possible that Ram temple will be almost ready by October next year in Ayodhya, as everything is ready and all the material for construction is pre-fabricated. It is just a matter of attaching (assembling) it like the Swami Narayan Mandir," he added. 
"I have presented an additional argument that offering prayers on the place is my and Hindu community's fundamental right. Muslims don't have that right; they are only interested in property, that is normal," Subramanian Swamy further said.
The BJP leader also made a strong pitch that "there is no need to make a new law for building Ram temple."
 
"The Narasimha Rao government had said in an affidavit in the Supreme Court that if it is established that there existed a temple at the place, the land would be given for construction of the temple. That has been established now," Swamy claimed. 
"To confirm that we can bring a law. But, I think there is no need. Because we are winning the case and I have full trust that we will win," he opined. 
Seven years after the Allahabad High Court had ordered bifurcating the 2.7-acre disputed land at the Ramjanmabhoomi-Babri Masjid site equally between Ram Lalla, Nirmohi Akhara and Sunni Wakf Board, the Supreme Court is all set to take up cross-appeals filed by various parties on December 5 to fix the modalities of the hearing. A three-judge bench of the Allahabad High Court, in a 2:1 majority ruling, had on September 30, 2010, said the land be partitioned equally among the three parties.
Meanwhile, a group of activists and film-makers, including Shyam Benegal, Medha Patekar and Teesta Setalvad, have moved the Supreme Court seeking a direction that the disputed site be used for a non-religious public use, irrespective of the adjudication of the suit.