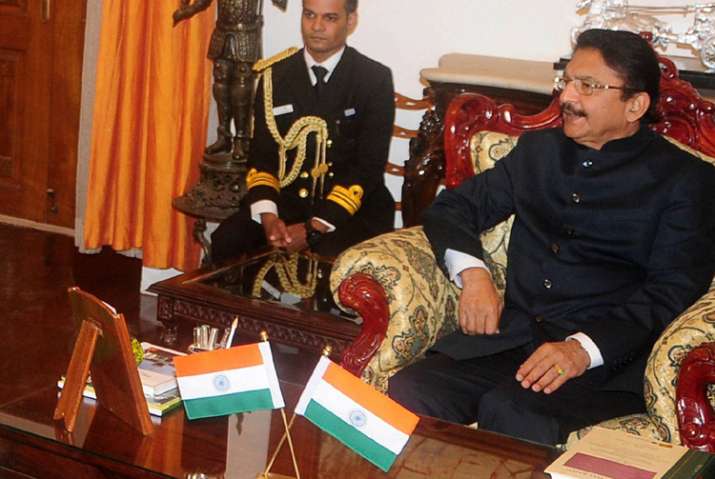 Amid the deepening political crisis in Tamil Nadu, Attorney General Mukul Rohatgi has advised Governor C Vidyasagar Rao to hold composite floor test in the Assembly pitting caretaker Chief Minister O Paneerselvam against AIADMK General Secretary VK Sasikala to test who commands majority.
Even four days after Sasikala staked claim to form government, the Governor has not administered her the oath of Chief Minister's office. Some believe that the Governor is deliberately delaying the swearing-in in view of pending verdict against Sasikala in disproportionate assets case in the Supreme Court. 
The Attorney General has advised the Governor to convene a special Assembly session within a week and put two resolutions before the MLAs to decide who holds the majority support. 
In his opinion, sources said, Rohatgi has stated that "he (Governor) should call a special session within a week's time and have a composite floor test as was ordered by the Supreme Court in the Jagdambika Pal case".
The Attorney General has cited the 1998 Supreme Court judgement in the Jagdambika Pal case in which the apex court had ordered a floor test in the assembly to determine who between the two claimants -- Pal and Kalyan Singh -- commanded the majority support for chief ministership of Uttar Pradesh.
If the Governor, who has kept his cards close to chest since last Thursday, the day Sasikala staked claim to form the government, goes by the AG's advise, the dispute between the rival AIADMK factions would be decided on the floor of the House.
The Governor can also swear in Sasikala without the assembly having to go through the rigour of a floor test as she has already been elected the AIADMK legislature party leader. 
Meanwhile, the Supreme Court is likely to pronounce its judgment in the disproportionate assets case against Sasikala on Tuesday.
She has rejected the impending verdict as the reason behind delay in forming the government. 
Crisis in the southern state begun last week when OPS visited Jayalalithaa's memorial and claimed that he was forced to resign from the CM's post, paving way for Sasikala's anointment.
Sasikala was on February 5 declared as the AIADMK legislature party leader. At that time, it was said that OPS had moved the proposal to declare Sasikala as the CM candidate.  
Panneerselvam, who has alleged that he was forced to resign, is maintaining that he will prove his majority on the floor of Assembly.
On the other hand, police today submitted a report to the Madras High Court after recording the statements the MLAs who are allegedly held 'captive' at a resort near here. 
Police, according to reports, claimed that 119 MLAs are living at the resort and none of them have complained that they are being held hostage by the Sasikala camp.
The MLAs, who are backing Sasikala's candidature, are staying in Golden Beach Resort at Koovathur. Sasikala had met the Governor last week and staked claim to form government.