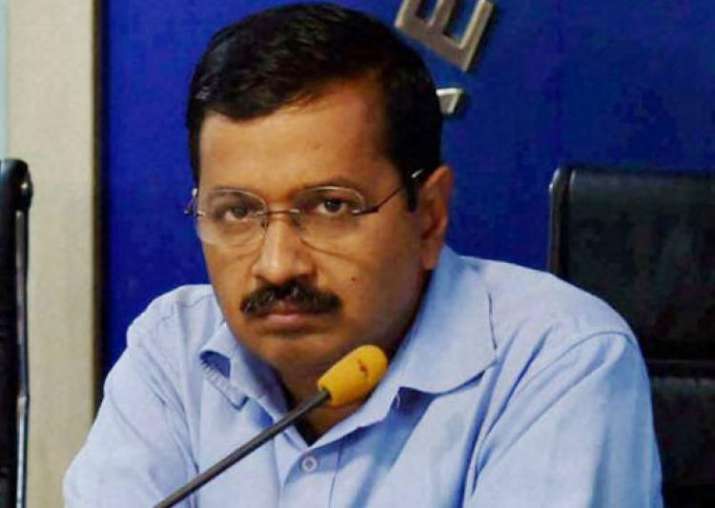 Delhi Chief Minister Arvind Kejriwal on Monday tendered apology to Finance Minister Arun Jaitley apparently for his allegations in the defamation case. 
Apart from Kejriwal, the other AAP leaders who have apologized to Jaitley include AAP MP Sanjay Singh, senior leader Ashutosh, Deepak Bajpai and spokesperson Raghav Chadha.
Delhi CM Arvind Kejriwal, AAP leaders Sanjay Singh,Ashutosh and Raghav Chadha apologize to Union Finance Minister Arun Jaitley in the defamation case he had filed against them pic.twitter.com/CJFqxVD738

— ANI (@ANI) April 2, 2018
"The disparaging and malicious statements made by Mr. Ram Jethmalani, senior advocate representing me, were without my knowledge and/or instructions. I reaffirm what I said earlier, I do not approve of these statements," said Kejriwal, in the written apology to the finance minister. 
Jaitley's counsel Manik Dogra told India TV that the Delhi CM has tendered apology to Jaitley, and the latter has agreed to accept it. 
"Arun Jaitley has accepted their (A Kejriwal and other AAP leaders) apology. We've moved Delhi HC for civil matters, and Patiala House court for criminal complaints. In civil case, we'll agree to a decree in the matter based on apology and acceptance thereof," he said. 
A joint application was moved in the Patiala House Court for withdrawal of criminal defamation case against Kejriwal. The matter will be taken up by the court tomorrow.