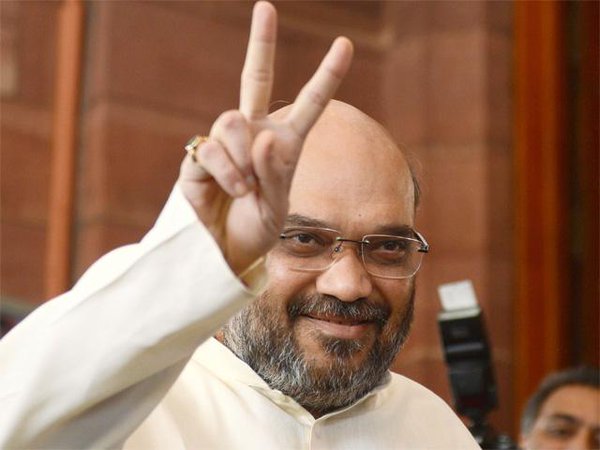 Elated with BJP's win in Chandigarh Municipal Corporation polls, party president Amit Shah today said its victory in elections in different parts of the country following demonetisation shows popular mood and should serve as a lesson to the opposition.
Shah said BJP has won in local polls in four places after Prime Minister Narendra Modi took the decision and hit out at Congress, which has targeted the government over it, saying that the opposition party has emerged as a "symbol of negative politics" in the country.
BJP won 21 of 26 seats in Chandigarh municipal corporation and its ally Akali Dal won one while the Congress' tally fell to 4 from nine. BJP had contested 22 seats. Shah termed the win as "unprecedented".
"In elections held across different parts of the country following demonetisation, people have taught a lesson to the opposition and told it about their mood and the direction of politics. They have put a stamp of approval on the Prime Minister's decision.
"BJP's unprecedented win in Chandigarh is another example of people's faith in Modi's vision, BJP's politics of performance," Shah said in a statement.
It has become clear, he said, that the opposition wants to politicise demonetisation.
BJP national secretary Sidharth Nath Singh told a press conference that those running a campaign against BJP over demonetisation should now keep quiet.
(With PTI inputs)