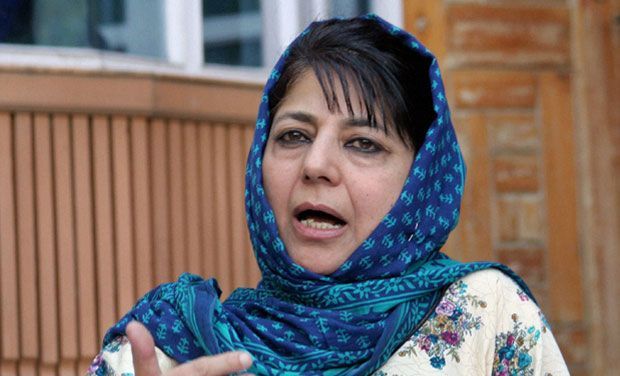 Terming the terror attack on Amarnath Yatra pilgrims a "blot on all Muslims and Kashmiris", Jammu and Kashmir Chief Minister Mehbooba Mufti on Monday said that the head of every Kashmiri hangs in shame over this incident. 
Promising stern action against the culprits, the Chief Minister added that the administration will not keep quiet till the perpetrators of the heinous crime are arrested.
 "Pilgrims come to Kashmir every year for the yatra despite all the difficulties. And seven people died today. I have no words to condemn it. I hope the security forces and the Jammu and Kashmir police arrest the perpetrators forthwith and take stern action against them," Mehbooba Mufti said. 
 "This incident is a blot on all Kashmiris and Muslims. We will not keep quite till we bring the culprits to book," Mehbooba said. 
She said efforts will be aimed at ensuring that quick action is taken against the culprits and justice is done.  
The chief minister said seven people, including six women, were killed in the dastardly attack that took place around 8:20 pm. 
Those killed and injured in the attack were on a bus carrying pilgrims from Valsad district of Gujarat. 
The bus came under terrorists' fire near Khanabal in Anantnag district around 8.20 pm, over one hour after the patrolling by the security forces on the Srinagar-Jammu national highway wound up.
(With PTI inputs)