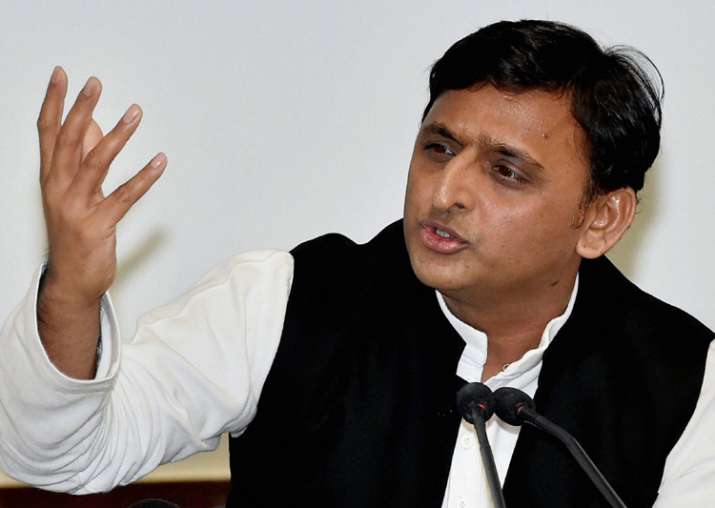 Samajwadi Party president and former Uttar Pradesh chief minister Akhilesh Yadav today defended Congress vice president Rahul Gandhi's remark that India was being run by dynasties, saying world history was replete with examples of people taking a plunge into politics due to their family background. Speaking at a press conference at the party headquarters here, Yadav said that across the world, there were a number of examples where people got the opportunity to come to politics due to their family. 
"Whatever has been said for dynastic politics, the BJP is extremely worried. Rahul is my friend, whatever he said would have been in the context of UP and national politics. Had he been asked about US politics, he would have mentioned said that in America there was a president whose son also became a president. Then there was one president, whose wife also wanted to be a president. There are number of such examples in world democracy," Yadav said.
During his address to students at the University of California, Berkeley, Rahul had earlier this week cited examples of the Samajwadi Party, the DMK and even Bollywood to buttress his point that several prominent Indians were born into famous families. 
Taking potshots at the BJP government in Uttar Pradesh, Yadav said that the budget has hampered development and that no new project has been started in the past six months. He also challenged the present government to work better than him and blasted CM Yogi Adityanath for stopping his Gomti riverfront project.
On family feud and his equations with father Mulayam Singh Yadav and uncle Shivpal Yadav, Yadav ducked the question.
Referring to the launch of the bullet train project in Gujarat's Ahmedabad, he also hit out at the BJP on the allegations that were raised against him for launching schemes for Saifai (Etawah), his native place. Yadav said the Narendra Modi government should have launched the bullet train project for New Delhi-Kolkata route which passes through Uttar Pradesh and Bihar – the two states which have maximum number of unemployed and poor.
When asked about reports of meagre compensation to farmers, Yadav said that Prime Minister Narendra Modi himself had promised entire loan waiver of farmers but it was not done. He noted that CM Adityanath had approached the PM, the NITI Aayog, the Finance Minister and the RBI but nothing concrete happened.