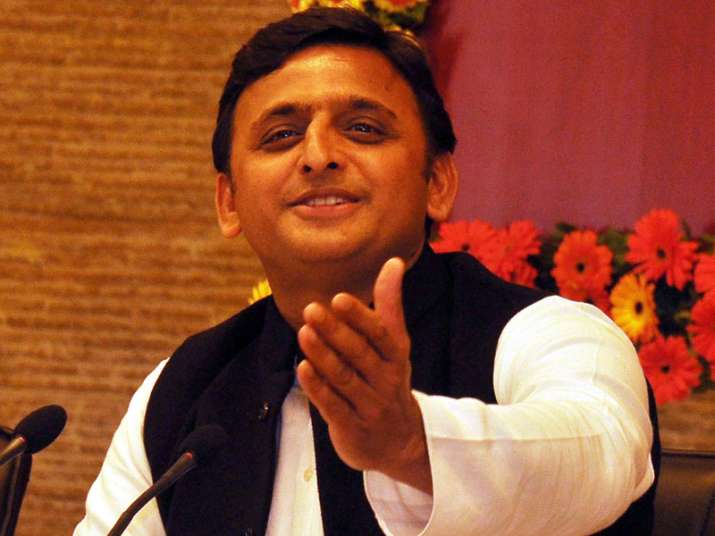 Taking a dig at the "purification rituals" carried at the UP chief minister's official residence here, Samajwadi Party (SP) chief Akhilesh Yadav said today that he would get the fire brigade to spray 'Ganga Jal' on it after returning to power in 2022.
"When we come back to power in 2022, we will bring Ganga Jal in fire brigade (trucks) and get it sprayed at 5 Kalidas Marg," Yadav said at the national executive meeting of the Samajwadi Party here.
5, Kalidas Marg is the official residence of the Uttar Pradesh chief minister, which Yadav vacated after his party got drubbed by the BJP in the recent assembly polls.
"We have no problem with the 'shuddhikaran'(purification) of the residence but hope that the three peacocks there are being taken good care of," Yadav added.
Soon after the BJP government took office, seers and priests undertook sacred purifying rituals at the sprawling bungalow which now will be the home of Chief Minister Aditya Nath Yogi.
Yadav's comments drew a sharp reaction from the BJP termed them as "indecent" and raised questions about the SP leader's attitude.
The newly elected chief minister has yet not shifted to the official residence and is presently staying at the VVIP Guest House. It is believed that he would shift to the new address during the 9 day 'Navratra' festival, which begins next week.
Meanwhile, reacting to a comment made by Aditya Nath that he was elder to Yadav by an year, the former chief minister said "Yogiji is one year senior to me but he is far behind in work".
Yadav, whose government faced much criticism on the issue of law and order appeared to blame the media for showing him in a bad light.
"I am waiting for the day when the media will show pictures of Yogi while reporting on cases of rape and murder like they used to show mine," he said.
The SP chief reiterated his demanded a probe into the complaints related to Electronic Voting Machines (EVMs) and demanded that future elections are conducted through the ballot papers. BSP chief Mayawati has also levelled allegations of misuse of EVMs.
Yadav said that his party's alliance with the Congress will continue and that the Samajwadi party will review its performance in the recent elections.