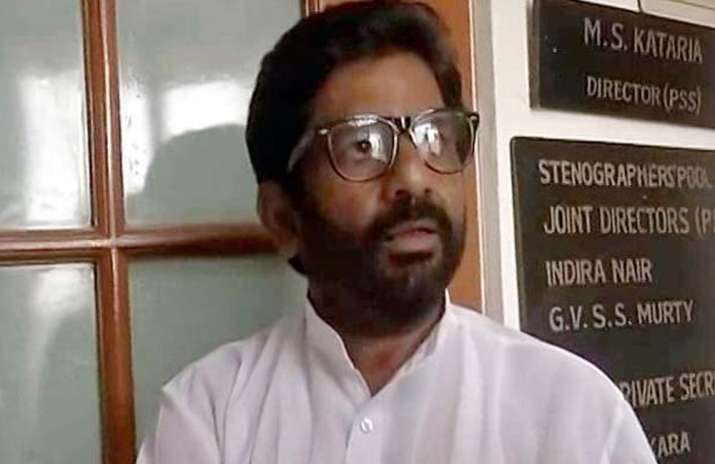 Shiv Sena MP Ravindra Gaikwad's wife Usha today jumped to the defence of her husband who has been booked for assaulting an Air India staffer. 
Stunned with her husband's behaviour, Usha said that this was the first time that she witnessed his 'violent side'.
"I had never imagined my husband would be hitting somebody, like he did in Delhi. For the first time, his violent side has been seen and that was mostly because of the rude behaviour by the airline staffers," she said.
Gaikwad, a former school teacher, was an MLA for two terms before being elected as an MP from Osmanabad.
Defending her husband, she said that Air India staffers were rude to him even when they knew that he was an MP.
She said that Gaikwad lost his temper only after the staff referred to Prime Minister Narendra Modi disrespectfully.
"Never in my life had I seen anger get the better of him. I called up him up after the incident around midnight and he said the Air India staffers were rude to him even when they knew that he was an MP," she said.
"My husband wanted to do was register a complaint against Air India's poor service. But, instead of taking down his complaint, they kept on arguing. Finally, when they used the name of our Prime Minister disrespectfully, he lost his cool and hit the staffer," Usha added. 
Usha also claimed that Gaikwad has been extremely popular in his constituency because of his 'friendly behaviour'. 
"Anyone who knows him personally would have not even imagined that he would be doing something like this," she said.
Gaikwad, who represents the Osmanabad Lok Sabha constituency, is in the eye of a storm for repeatedly hitting a 60-year-old employee of Air India on Thursday with a sandal over not being given a business class seat despite having insisted on boarding an all-economy flight.
This prompted Air India to cancel his Pune ticketed scheduled for Friday evening. Gaikwad's travel agent later booked another ticket in an IndoGo flight, which too refused to transport him. The lawmaker was forced to take a train to Mumbai. He, however, deboarded the train at Vapi Railway station and headed to his native village via road.