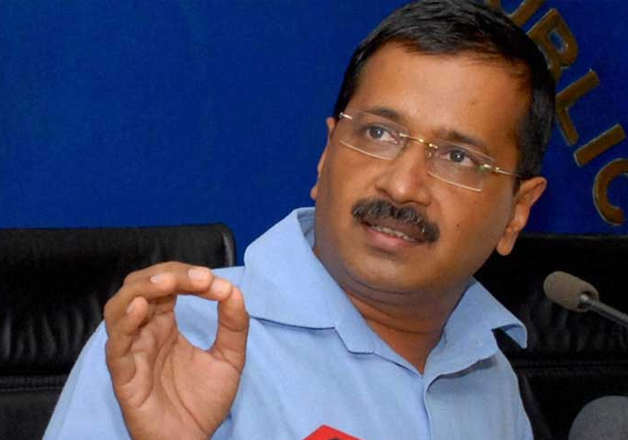 Delhi Chief Minister Arvind Kejriwal today urged National Commission for Women (NCW) Chairperson Lalitha Kumaramangalam to initiate an enquiry against Prime Minister Narendra Modi and BJP president Amit Shah over the alleged snooping of a young woman in Gujarat.
Kejriwal's letter to NCW followed a letter to him two days ago from Lalitha that the Commission was deeply disturbed by the alleged sexual molestation of a woman by AAP MLA Amanatullah Khan.
"I am annexing here with substantive documentary and digital evidence of how Modi and Shah snooped and spied on a young woman half their age only because Modiji, who at the time was Chief Minister of Gujarat, had developed 'unusual interest' in that woman. I would urge you to initiate an enquiry and take the strongest possible action against the duo," Kejriwal said in the letter.
Kejriwal further said that his government was committed to taking strictest possible action against those found to be involved in crimes against women.
"However, it is a matter of deep regret that the government at the Centre has been waging a proxy war against my government and my party through unscrupulous officers in Delhi Police and other nefarious elements. Politically motivated cases are being foisted upon AAP legislators. In many cases, the courts have castigated the Delhi Police for its malafide action against AAP leaders. Though you have been a BJP politician in the past, I am sure you will rise above your narrow political affiliations and find the full truth in the cases alluded by in your letter. As in the past, my government will take exemplary action if credible evidence of wrongdoing is found against anyone," the Chief Minister said.
Lalitha had in the letter to Delhi CM said that the on several previous occasions specially in the last couple of months there have been allegations of violations against women committed by those in position of authority in Delhi legislature.
AAP MLA Khan, who is out on a bail, is accused of sexually harassing a woman. He is booked under Section 354 (assault or criminal force to woman with intent to outrage her modesty), Section 509 (word, gesture or act intended to insult the modesty of a woman) Section 506 (criminal intimidation) Section 498 A (relative of husband of a woman subjecting her to cruelty) and criminal conspiracy.