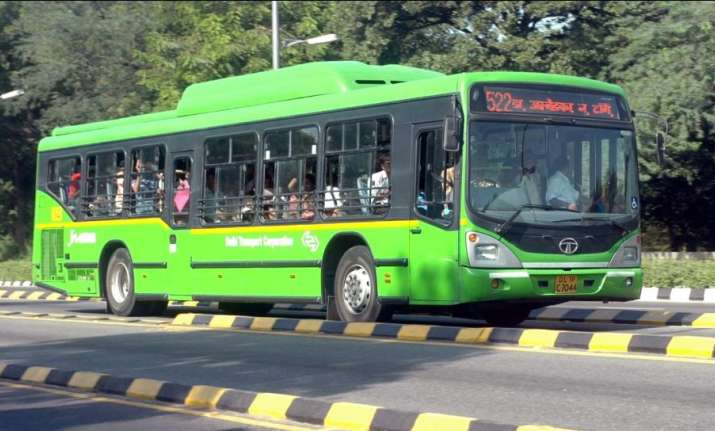 In a welcome move that should serve well in terms of the safety and security of a large number of passengers taking to public transport on a daily basis, the Aam Aadmi Party (AAP) government in Delhi has approved a proposal to install CCTV cameras and panic buttons in all DTC and cluster buses. The proposal was approved by the Delhi Cabinet in a meeting on Tuesday. In its 2015 Assembly election campaign, the AAP had promised to install CCTV cameras in DTC buses after coming to power.
There are over 6,000 buses run by Delhi Transport Corporation (DTC) and Delhi Integrated Multi Modal System (DIMTS). The project, estimated to cost around Rs 140 crore will be funded by the Nirbhaya Fund, to be provided by the central government. The DTC has already installed CCTV cameras in 200 buses of its fleet. 
The Delhi cabinet, in a meeting chaired by CM Arvind Kejriwal on Tuesday, approved the transport department's proposal to call tenders and sign the agreement for installation of CCTV cameras on the buses.
"The cabinet has taken an important decision to ensure a safe and secure environment for the public, especially women in Delhi," said transport minister Kailash Gahlot.
DTC and cluster buses would get state-of-the-art IP (internet protocol) CCTV cameras and each bus will have three such cameras, he said. 
In 2015, the then DTC chairman and managing director had sought Rs 103.25 crore to install CCTV cameras in the entire fleet.
The issue of CCTV cameras in the buses has been used by the Congress and BJP to attack the AAP government accusing it of "neglecting" women safety.