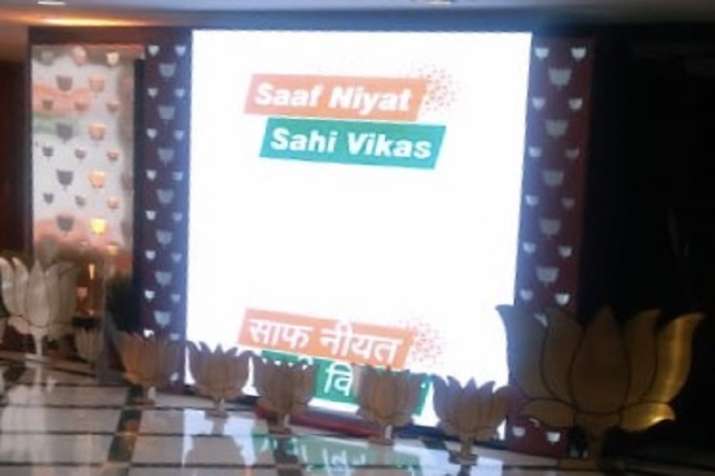 The Narendra Modi Government is turning 4 on Saturday, May 26, and the ruling Bharatiya Janata Party (BJP) is planning to celebrate the anniversary in big way. The preparations have already begun.
With the Lok Sabha elections just about a year away, the Modi government is planning nation-wide events to showcase the Union Government's achievements in the last four years. The ruling party has also come up with a new slogan - 'Saaf Niyat, Sahi Vikas' - as it attempts to prepare ground for the big test in 2019.
According to details of the BJP's big celebrations plan, 10 top Union Ministers will hold press conferences in 40 cities for four days starting May 26 to talk about the work done under the Modi Government. 
Apart from this, the ministers would also interact with people and a few selected people on FM radio in this cities to publicise the BJP-led NDA Government's achievements.
At least four Union ministers are likely to hold press conferences in Delhi between May 24 and May 28 to highlight the key policy initiatives of the government.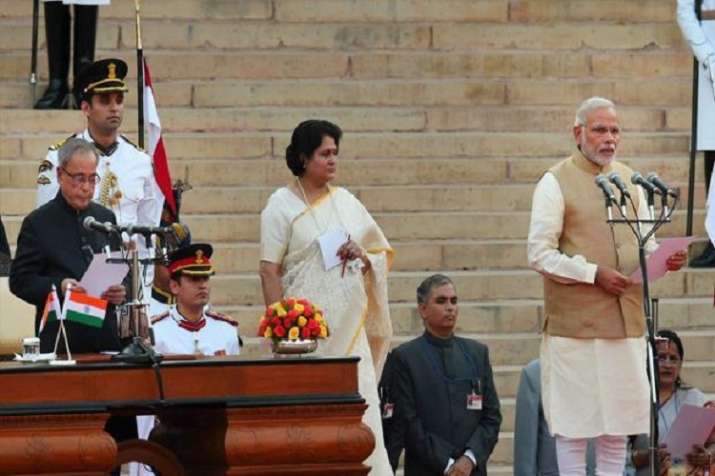 The ministers may also interact with Op-Ed columnists separately to give its side of narrative ahead of the 2019 Lok Sabha polls, sources said.
Besides mega events in Delhi, regional press meets are also being planned in 40 cities, between May 29 and June 3, to showcase the governments achievements of the past four years.
Narendra Modi took oath as Prime Minister on May 26, 2014 after the BJP won an overwhelming majority winning 282 seats alone.
Watch: Modi's Govt's big 4 year anniversary celebrations