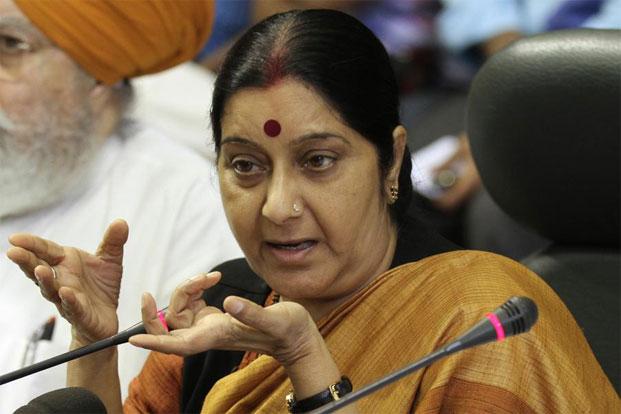 Accusing the Centre of making "zero" efforts in bringing back the 39 Indians abducted by the Islamic State from Iraq's Mosul city in 2014, the Congress on Monday said that it will submit a privilege motion against External Affairs Minister Sushma Swaraj in the Lok Sabha for "misleading the nation, Parliament and families" of the missing citizens.
Referring to media reports that the jail in Badush where Swaraj said that abducted Indians may be languishing was in ruins, the main Opposition party alleged that she had "lost all credibility". 
Meanwhile, Congress leader NA Harris said the Indian government has failed miserably to help the stranded Indians.
"It's been pending for more than six months and I don't understand what our government is doing, because the innocent people who are under ISIS, their families will be in difficult situation. The efforts from our country are zero. The Prime Minister also went to Middle East and what is the net result?," he said. 
Putting the onus on the Ministry of External Affairs (MEA), Harris added that the Centre is not able to function or has failed to figure out its priority.
"If the Indians are in problem and if the Indian government will not help them then who will help them?" he said.
The fate of these Indians is set to come up during bilateral talks between External Affairs Minister Sushma Swaraj and her Iraqi counterpart Ibrahim al-Jaafari today.
On Sunday, the Iraq Embassy informed India that search operations are underway to locate the 39 missing Indians who were taken as prisoners by ISIS in 2014, further assuring there is a high level coordination between Iraqi and Indian concerned authorities to locate them.
Sushma Swaraj, along with Minister of State (MoS) for Ministry of External Affairs (MEA) M.J. Akbar and MoS MEA Gen. (Retd.) VK Singh, met families of 39 Indians who are missing in Iraq since 2014 on July 16.
Swaraj had assured, "Once fighting stops in Badush and the area is cleared, we can probably find out about the whereabouts of the missing nationals."