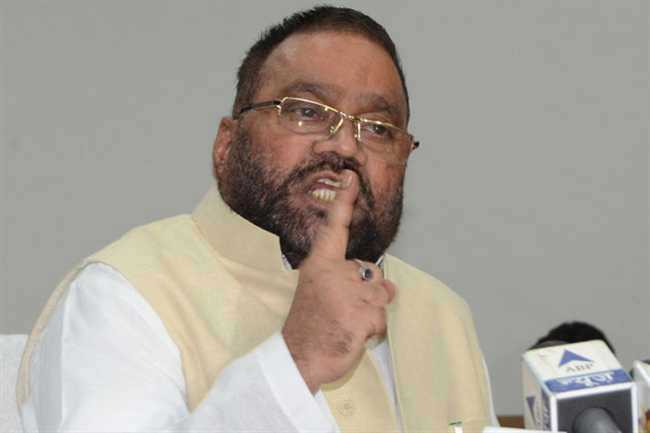 Swami Prasad Maurya, who had quit the Bahujan Samaj Party (BSP) to join the BJP, today lashed out at his former party and the ruling Samajwadi Party (SP) in Uttar Pradesh, claiming that the 2017 Assembly polls would witness "an unprecedented downfall" of both. 
Interacting with reporters here, the former Leader of Opposition in the Uttar Pradesh Assembly claimed that Mayawati's BSP will be pushed to the "third place" in the state following his exit, coupled with "behenji's style of functioning". 
"Graft was Mayawati's economic terror which made her the wealthiest politician in the state. During the campaigning for the 2017 polls, we will expose this. She becoming the 'diamond lady' would trigger the downfall for both her and her party," he claimed. 
Accusing Chief Minister Akhilesh Yadav of "being under the influence of criminals", Maurya claimed, "We are determined to abolish the Goonda Raj of the SP. The coming election would witness an unprecedented downfall of both the SP and the BSP." 
He lashed out at state minister Azam Khan saying, "He might be popular here (at Rampur) for his sharp-edged comments, but he could not respond to my speech in the Assembly." 
Maurya expressed confidence that the BJP would secure complete majority and form the government in Uttar Pradesh in 2017.
(With PTI inputs)