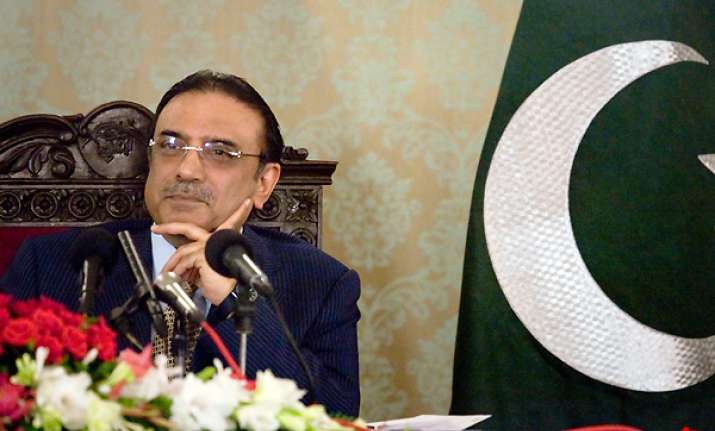 Karachi, Dec 19: President Asif Ali Zardari, who was treated for a heart condition in Dubai, returned to Pakistan on Sunday night.

The 56-year-old President returned to the port city on a special flight amidst heavy security, putting an end to rumours about his health and the future of the ruling Pakistan Peoples Party government.

His return to the country comes just one day after a significant meeting between Prime Minister, Yousuf Raza Gilani and Army chief, Pervez Ashfaq Kiyani.

Zardari's abrupt departure for Dubai on December 6 to seek treatment for a heart condition triggered speculation that he might be facing pressure from the powerful military to resign following the emergence of a secret memo sent to the US military.

The memo had sought US help to prevent a coup in Pakistan in the wake of the American raid that killed Osama bin Laden in May.

The government dismissed reports that Zardari had suffered a stroke and that he would step down.