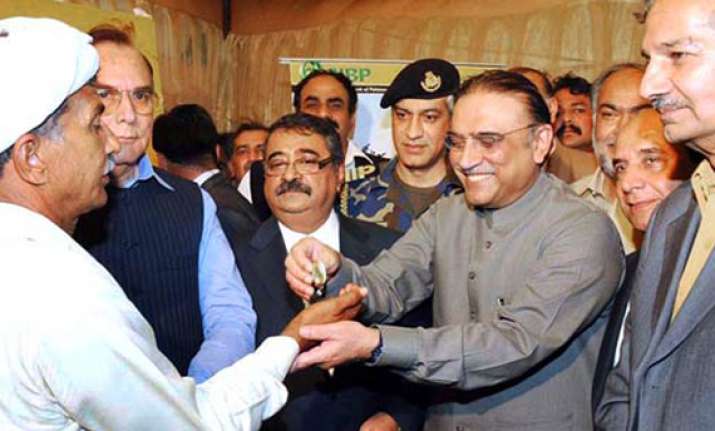 Okara (Pakistan), Apr 20:
Pakistan president Asif Ali Zardari today hinted at a possible opening of another border trade point with India at Head Sulemanki.
Addressing a gathering of Pakistan People's Party (PPP) workers in Okara, Zardari however ruled out unilateral withdrawal of Pakistani soldiers from the disputed Siachen glacier.
If India withdraws its forces from Siachen then Pakistan will do so too, said President Zardari.
Zardari lashed out at the Sharif brothers and said, they were behaving like "princes with a Mughal mindset".
Zardari said, Punjab government was "handed over" to the Sharif brothers by the PPP, and that they could take it away any time.
Zardari said he had all the powers as president when he was elected, but he handed over most of his powers to the parliament. "That is the difference between the PPP and other parties," he remarked.