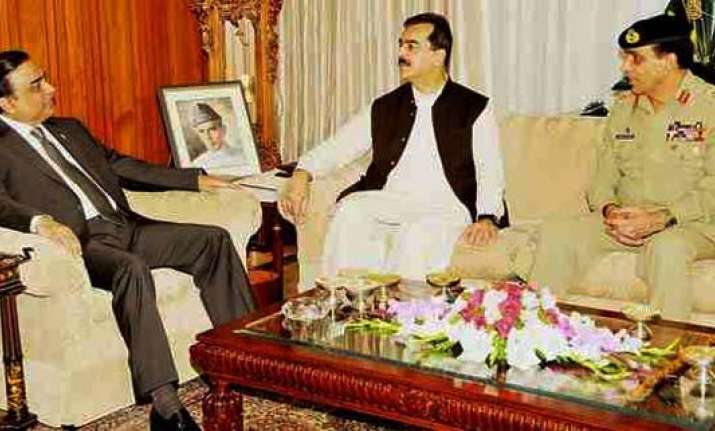 Islamabad, May 16 : Pakistan's top civilian and military leadership met on Sunday  to discuss the security situation against the backdrop of continuing tensions with the US over the secret military raid that killed al-Qaeda leader Osama bin Laden.
Prime Minister Yousuf Raza Gilani called on President Asif Ali Zardari at the presidency.
Army chief Gen Ashfaq Parvez Kayani also attended the meeting that discussed the "current security situation", an official statement said.
This was the third meeting between the three top leaders since US special forces killed bin Laden during a raid on a compound in the garrison city of Abbottabad on May 2.
The Pakistan government has condemned the US operation as a violation of the country's sovereignty.
Gilani told parliament last week that Pakistan will respond with "full force" if the US conducts a similar raid in future.
Sunday's meeting was held in the wake of a special session of the two houses of parliament on Friday, during which the military leadership briefed lawmakers about the US raid against bin Laden. PTI