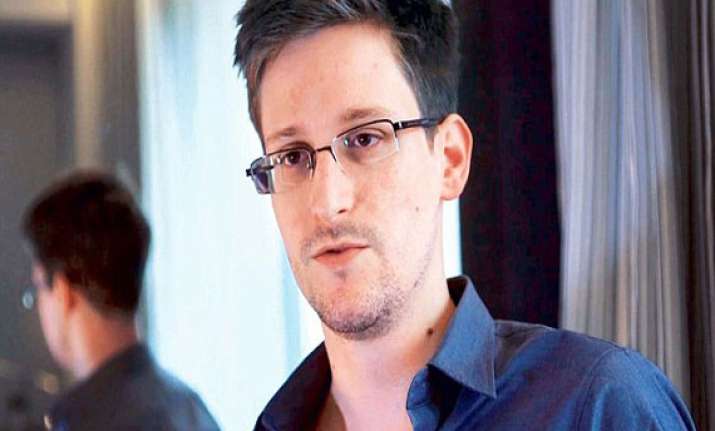 Moscow, Jun 24: Ex-CIA analyst Edward Snowden today continued his globe-trotting game of cat-and-mouse with US authorities on his tail, reportedly slipping out of Russia on his way to seek asylum in Latin America.
Snowden, who embarrassed US President Barack Obama's administration with his revelations of massive surveillance programmes, failed to appear on a flight he had apparently booked from Moscow to Cuba.
Russia's Interfax news agency, known for its strong security contacts, said he was likely already out of the country.
US Secretary of State John Kerry meanwhile dubbed Snowden a traitor to his country and warned both Russia and China that their relations with the US might be damaged by their refusal to extradite him.
Snowden arrived in Moscow yesterday from Hong Kong, from where he leaked to the media details of secret cyber-espionage programmes by both US and British intelligence agencies.
He was said by Russian officials to have spent the night in Moscow's Sheremetyevo airport awaiting his onward connection.
He had been expected to take Aeroflot's 1005 GMT flight today from Moscow to Havana after airline sources confirmed he had checked in.
But the flight left the terminal at Moscow Sheremetyevo airport -- with a pack of hopeful journalists on board -- and then took off with no sign that the former National Security Agency (NSA) contractor was among the passengers.
Adding to the mystery, he was not once seen in public in the Moscow airport since yesterday's Aeroflot flight arrived from Hong Kong.
The Interfax news agency quoted a Russian security source and an Aeroflot source saying that he was not on board the flight to Havana.
It quoted another source familiar with the matter as saying: "Snowden, most likely, has already left the Russian Federation.