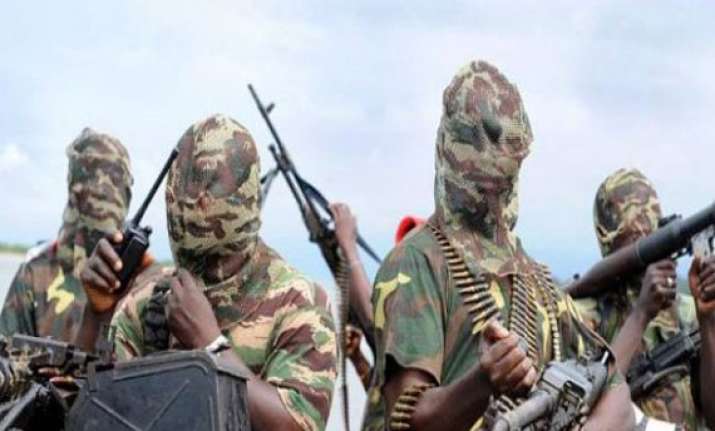 Paris: French President Francois Hollande, West African leaders and representatives of Western powers Saturday voiced determination to forge a strong front to fight militant group Boko Haram.
In a final communique of the one-day "Paris summit for security in Nigeria", leaders of Nigeria, Benin, Cameroon, Chad and Niger and Western partners pledged to "intensify regional and international mobilisation... by strengthening the international means for the liberation of the abducted schoolgirls and more generally to combat Boko Haram," Xinhua reported.
"France, the United States and the United Kingdom are committed to supporting this regional cooperation and strengthening the international means to combat Boko Haram," said a statement released by Hollande's office, the Elysee.
This came around a month after Nigeria-based Boko Haram kidnapped more than 200 schoolgirls and menaced to "sell them on the marke".
Participants at Saturday's summit agreed to "build analysis and response capabilities that will contribute to enhancing the security of all populations and the rule of law in the areas affected by Boko Haram's terrorist acts".