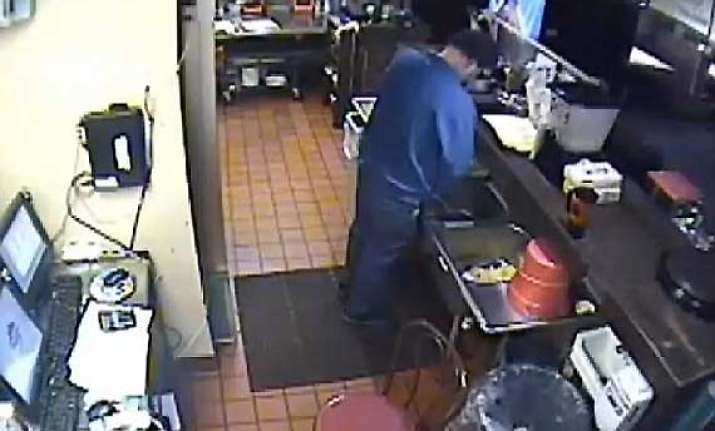 Charleston:  A West Virginia pizza restaurant has been shut down after a district manager was caught on surveillance video urinating into a sink.
Pizza Hut Corp. spokesman Doug Terfehr says the company was made aware of the video on Tuesday, fired the employee shortly thereafter and the restaurant in Kermit, about 85 miles southwest of Charleston, was then closed indefinitely.
The video dated January 29 shows the manager urinating in a sink in the kitchen.
In a statement, the company says it was "embarrassed" by the actions and has "zero tolerance" for violations of its operating standards. The incident occurred after business hours.
Mingo County health official Brett Vance says the company is overseeing the restaurant's cleaning.
The video and firing were first reported by WOWK-TV.