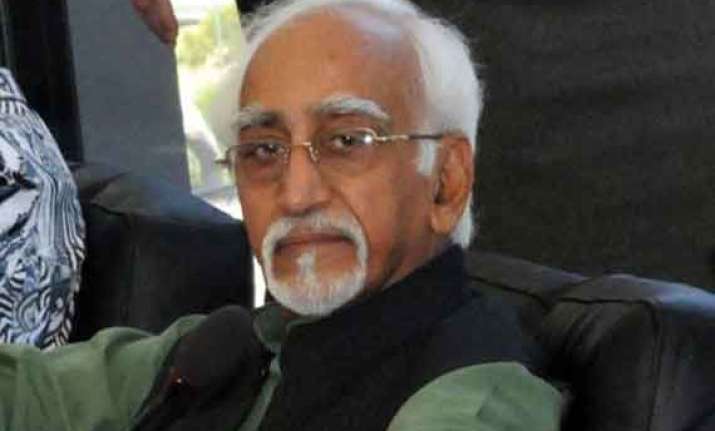 Havana: Indian Vice President Hamid Ansari arrived in Cuba on Tuesday  to hold talks with the political leadership on bilateral and multilateral issues.
Ansari held wide-ranging bilateral talks with his counterpart, Miguel Diaz-Canel Bermudez. 
Ansari will call on Cuban President Raul Castro on Wednesday. He also inaugurated Festival of India in Havana. 
India and Cuba have been cooperating actively  in the fields of energy, biotechnology and sports.
ONGC Videsh Ltd has an active presence in the Cuban Exclusive Economic Zone.