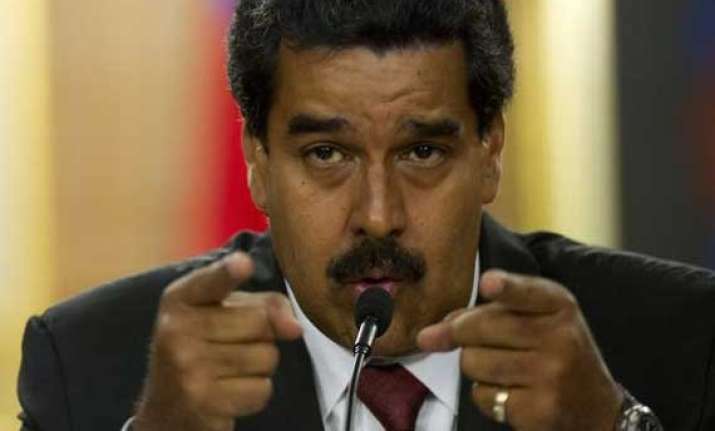 Caracas: Venezuelan President Nicolas Maduro has blamed Washington for the slump in global oil prices.
Washington was "flooding" the market with cheaper shale oil to bring down prices and ultimately impact Russia and other oil-producing nations, Xinhua cited Maduro as saying at a televised cabinet meeting on Thursday.
"The US and its allies want to affect oil prices to harm Russia, which produces around 10 million barrels per day, and that is the vital income of their economy," said Maduro.
Market analysts say a 20-percent dip in oil prices since June was driven by lower economic growth and weak demand for crude in Europe, along with signs that the core Gulf members of the Organisation of Petroleum Exporting Countries (OPEC) are in no hurry to cut production.
Maduro called for an extraordinary meeting of the group to explore ways to stabilise international oil prices.
The OPEC daily basket price closed at $81.89 a barrel Wednesday. A barrel equals 159 litres.